Style Success Program – Online Style Course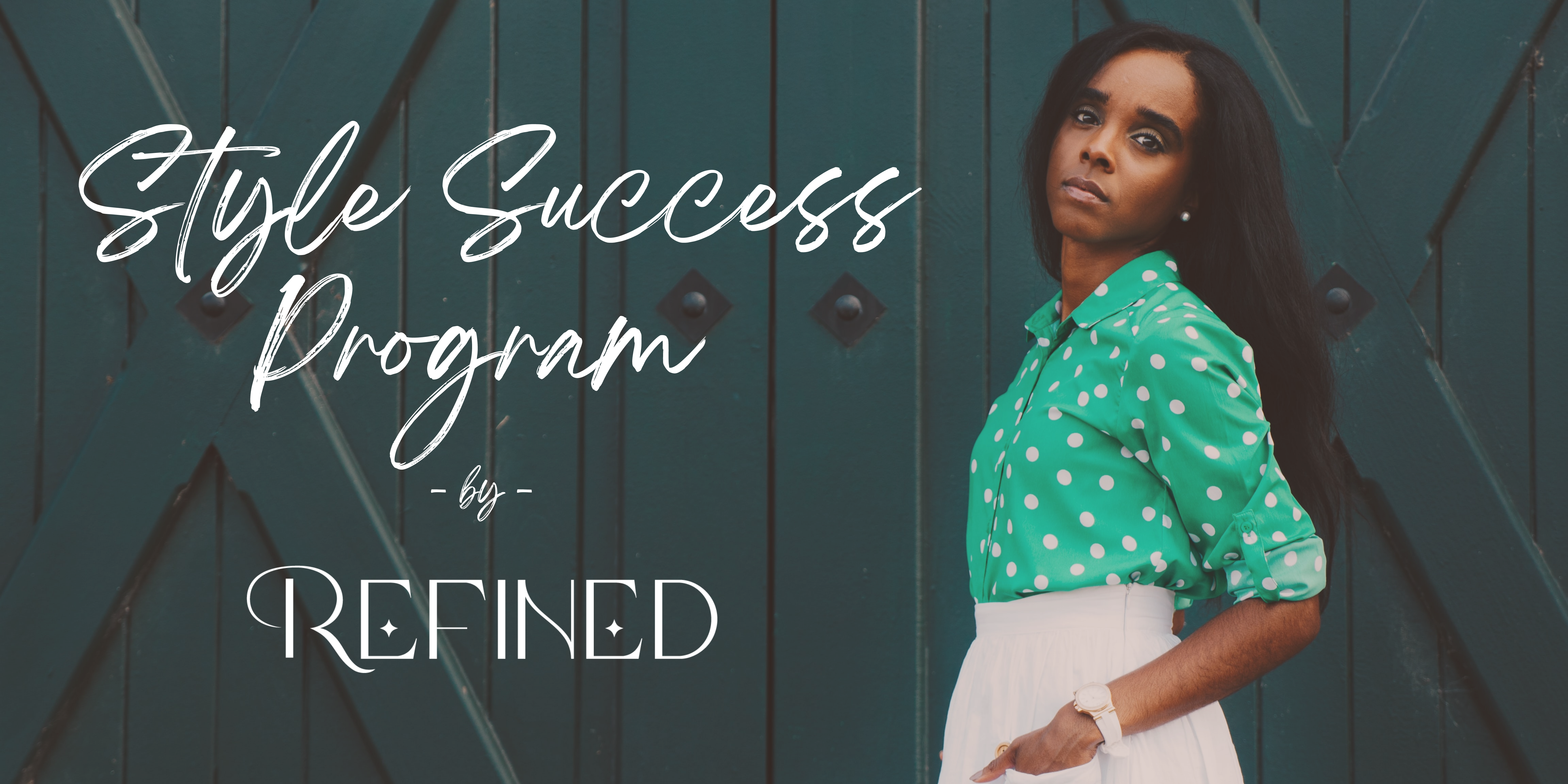 Throughout this course you'll learn how to:
Define your unique style.

Set your fashion goals & start approaching your wardrobe with a new perspective.

Clean out your closet. Gain valuable tools to help you eliminate clutter and start thinking critically about the clothing you have.

Start shopping effectively and stop wasting money!

Stay organized, maintain a flawless wardrobe, and continue to evolve your style for years to come.
Course Curriculum
Week One: Uncovering Your Personal Style
Initial Self Assessment

What is style?

Sourcing Inspiration

Getting Real

Building Confidence
Week Two: Inside Your Closet
Week Three: Smart Shopping
Week Four: Fashion Forward
Student Ratings & Reviews
I really enjoyed this course. I learned much more than I thought I would. Even though my style is simple, I learned a lot about taking care of my clothes and that is important to me because I have a small budget and like nice quality clothes. Would definitely recommend this course to anyone, Well worth the cost
Material Includes
Style Inspo Finder Tool

Flattering Your Figure Style Guide

Closet Audit Cleanout Flowchart

SOSC Method Closet Organization Guide

Fabric and Textiles Guide

Fashion Dictionary

Shop Database

Splurge vs Save Quiz

Guide to Undergarments

Before You Shop Workbook

Accessories Guide

and more...
Target Audience
This online style course is specifically designed for the ladies, and is applicable to women of all ages.

**Stay tuned for the upcoming men's Style Success Program.