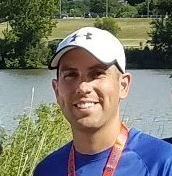 Justin D
I never imagined myself hiring a stylist, but the realization that my wardrobe hasn't changed in 10 years and I still hate shopping led me search for a personal stylist. I went for the "Luxury In-Home Shopping Experience". Honestly I was nervous at first about trying styles completely out of my comfort zone. Just weeks later and I'm addicted and absolutely love wearing everything suggested! The process was made very simple and Theresa is amazing to work with. This was the best decision I've made in a long time, and I plan to continue working with her moving forward. I highly recommend trying this!!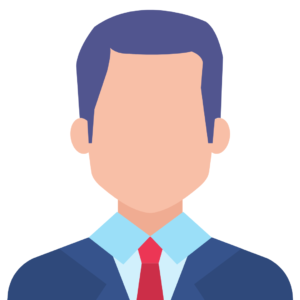 Tripp Powell
I cannot say enough good things about Lauren and Theresa. Always punctual, always professional. I bought a styling session for my wife (25) for Christmas. Lauren was absolutely amazing at zeroing in on her style, suggesting outfits, and tripling my wife's style confidence. Thank you, ladies, for your excellent work and value! ☺️

Kate Phillips
"Lauren is wonderful to work with! She helped me build up my closet with some fresh staples and get ready for a trip to California. She was so warm and friendly. She made me feel comfortable and empowered as I found some new looks and I've been so excited to get dressed for work/the weekends to show off the new styles she helped me pick out! The communication was quick and the entire process was a lot of fun. I would highly recommend her services to literally anyone."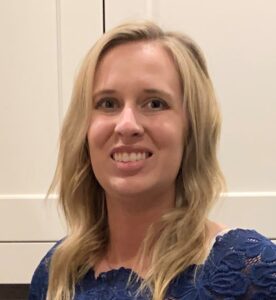 Kayla S.
After several years of contemplating hiring a stylist, hating waking up every morning to pick out an outfit that didn't match or fit right, Theresa answered my prayers! As I climbed the corporate ladder, I became more and more aware and insecure about my attire. This year, I began working daily with executive management and knew my wardrobe didn't fit the bill. I finally bit the bullet and did research on the perfect stylist -- finding Refined by Theresa all the way across the country! I met with Theresa over the phone, then exchanged dialogue over the next several weeks with her to produce my new business wardrobe. I knew that my wardrobe was an issue, but I don't think I really understood the impact it would have on my professional career. The confidence I have walking into the office each and every day is unmatched to before. Once I can financially support it, I will be asking Theresa to update my every day and date clothes wardrobe -- and I can't wait!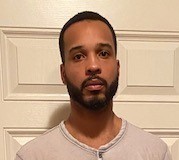 Sanders G.
"I reached out to Theresa to find a style that would work for me on a trip to Brazil I took for vacation. She worked with me virtually and understood what I was looking for. Theresa was prompt and thorough with her recommendations. She put together a look book that made it simple for me to mix and match the items that would look great on me. I purchased the items and they did all look great on me and I received many compliments on my trip to Brazil."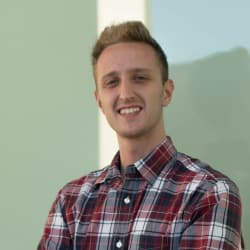 Brad W
"I've always been clueless about style. Lauren helped choose outfits for me that I had in my closet already. She put a lot of effort in explaining the reasons why she made suggestions, and gave plenty of tips and tricks. Would recommend, and I wouldn't be surprised if I come back in the future!"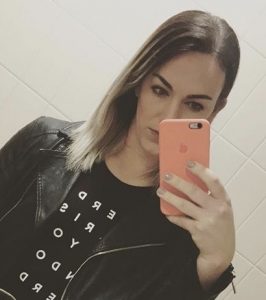 Maggie H
"Omg what can I say about Theresa?! She is amazing and has boosted my confidence in myself through the roof! I'm a trans woman and she has already helped me discover myself through clothes. Before meeting her I was stuck in my transition at a point where I wasn't moving forward because I wasn't confident in my clothes or being able to find any that worked for me. Since working with her I am finally out 100 percent to everyone I know and living my best life. She gets to know you and your personality and takes that to design a wardrobe for you that is just spot on to what you know you've always wanted but were unable to to figure out. Everything she has shown to me actually speaks to me and I see myself in each piece. She is just flat out AMAZING and I recommend her to anyone and everyone!"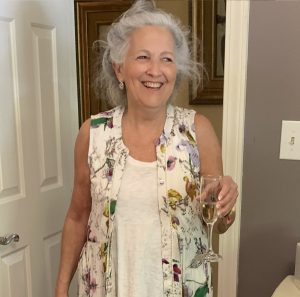 Emily M.
"Theresa has a gift for helping people see what is right in from of them! I am 65 years old and was very hesitant to reach out for help... After a morning of great fun and creative rearranging she managed to leave me with over 20 outfits I loved, complete with shoes and accessories! I don't know how she does it, but I now approach my closet with a touch of magic, as opposed to a bolt of dread!"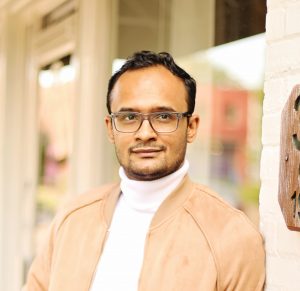 Sahil S.
"I worked with Theresa virtually with a very short turnaround period of 2 weeks (and she delivered in 1 week !). I was doubtful that virtual styling would work, but the framework that Theresa has set up is practical and delivers same results as any in person service would do. The pricing was great. As for service, Theresa has an amazing eye and is creative, yet practical. She was aligned to my needs and kept checking with me frequently so as to stay in sync with my needs. I now have access to multiple options in wardrobe and I am set for at least a few years! Thank you Theresa."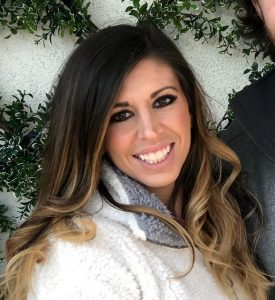 Jamie A.
"Theresa is amazing, fun, and professional! She listens to you and helps you explore outside your comfort zone! I was absolutely thrilled with the outcome! I highly recommend her services!"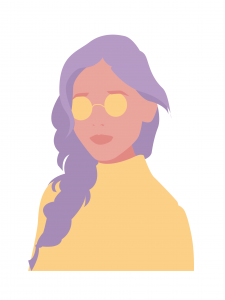 Susan R.
"I hired Theresa for a closet audit. She did a wonderful job of helping me find new life for some pieces I thought I needed to get rid of and making me comfortable letting go of pieces which no longer worked for me. Despite filling two bags full of clothes to let go of, she helped me identify over twenty new outfits. The process was fun and efficient."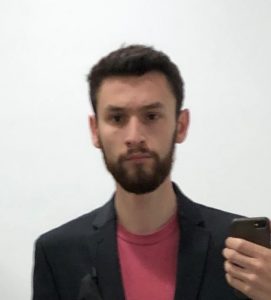 Anthony B.
"Theresa helped me figure out attire for a friend's wedding. I only had a week to get clothes together and she was able to work quickly for me. I wasn't quite sure what I wanted to wear but I gave her my general idea and she gave me many options. After I reviewed the options she gave me, she was able to refine the options even more to my liking. Ultimately, Theresa helped me pick a final outfit for the wedding that allows me to feel stylish and confident. I am more than happy with her service and would absolutely recommend her to anyone! Thanks!"
Lynn C.
"Theresa has been amazing to work with. She has helped me move out of my comfort zone and try new things. She has helped me build up my wardrobe and shown me how to mix and match new items to feel more put together. She is fun to work with and very talented. She has been a blessing for me. I do not understand how she so quickly finds items for my body type, that I never would have tried, but I end up loving! I highly recommend her services."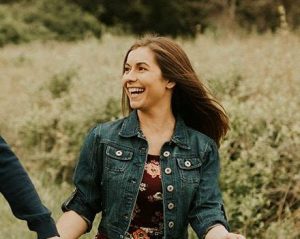 Francesca S.
"I contacted Theresa to help me style my engagement photos. She recommended a One Time styling session. She picked outfits we already owned and would have NEVER tried. I'm so happy with my photos, and plan to use her services again."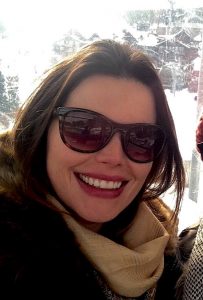 Erin P
"She opened my eyes the the vast number of options my closet already contained. Consulting with Theresa has already saved me a couple shopping trips. This is an investment you absolutely will not regret!"

Robin Y.
"Theresa has truly helped me refine my personal style! Her inherent ability to find pieces that compliment my style as well as helping me venture into high fashion really speaks volumes. Her capacity to understand my professional and personal style needs has increased my self confidence and helped me cultivate a positive self-image. Her monthly one on one consultations and style guidance have helped me look my best whether I'm heading to a formal event, to work, or even fun date nights!"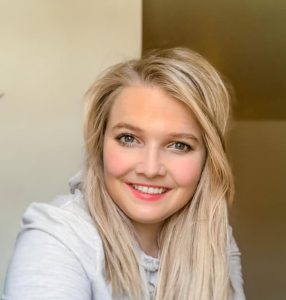 Kathryn E.
"So easy and kind to work with! Took what I had and my thoughts and made it into something to help my wardrobe. She stayed right in my budget, she found multiple items and outfits that I will wear multiple times. Very punctual, and professional through whole experience."
Chris R.
"Theresa is awesome. I was looking to up my personal style and she was the exact person I was looking for. She was patient in working with me in order to figure out exactly the type of image I was going for and take my thoughts and translate them into actual fashion and actual outfits. She put together an awesome shopping list for me that ended up being exactly what I needed and was exactly what I was looking for. I would 100% recommend her and would definitely (and plan to!) work with her again."

Bianca G.
Having just had a baby in April, I was extremely uncomfortable dressing at my new size, and could no longer fit my pre-pregnancy clothes. I wanted to feel good about getting dressed for the day and felt that being a new mother also meant I should embrace my own personal style more. The problem is I had no personal style! That is where Theresa came in. From the very beginning she worked tirelessly to pinpoint the style I was trying to achieve. She listened to me when I talked about my problem areas, and if I sent her a look, she immediately incorporated it into my Look Book. The most impressive thing to me was her ability to recognize and shop for specific body types. I am a curvy full-figured woman, and very bottom heavy, and the pieces that Theresa picked out fit me like a glove and complimented my shape. The in-home experience was literally the most fun I have had shopping in over 10 years! I am used to crying in dressing rooms and this experience changed all that. If you are in doubt, please just hire her! You will not be disappointed. I am so excited about my new clothes and really this experience has made me excited about clothes in general. I will be recommending her to everyone I know.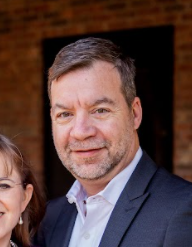 Tim V.
Theresa offers a truly great service! I used the virtual service and she spent time with me, encouraged me to try things that might be out of my comfort zone, and I am glad she did. Everything she chose for me fit great and looks great! I would highly recommend her.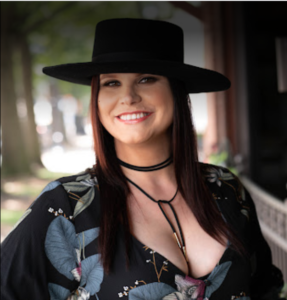 Kristi C.
Did a photo shoot with Theresa last July. Was a phenomenal experience. I was hesitant about getting clothes without trying them on, but Theresa not only found clothes that fit but ones that looked stunning on me and accented my personality as well. She was there with me every photo, ensuring I was touched up and hair in place as we went throughout the day. She was professional, kind, and made the day super special. I highly recommend her as a stylist.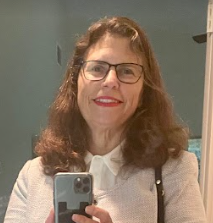 Jill C.
Since working with Theresa, life has gotten easier & better. I have a new capsule wardrobe that fits—and fits my life. Finally, it's fast & easy to get dressed, I'm current and comfortable no matter how long the day. Theresa slid me into wonderful looks that I never guessed were doable for me (I'm not young, not tall, not thin). She has incredible patience and has saved me tons of time & money. No more schlepping around depressing half-dead stores or wasting money on stuff that isn't quite right. Trust her and go with it!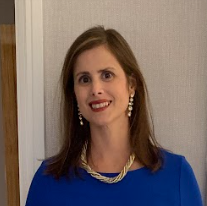 Michelle C.
I always wanted a stylist but never thought I would get one. My husband found Theresa and hired her as a surprise for me. I was absolutely impressed with everything she did. She worked with me to find styles that I liked and then brought boat loads of new clothes to my house to try on! She got me things that I wouldn't typically by myself and showed how pair/style each outfit as well as mix and match. My winter winter wardrobe got a beautiful face lift and I will definitely work with her again!