Professional Styling &
Commercial Projects
In addition to personal and individual styling, Refined offers wardrobe and costume styling services for commercial and print ads, video production, and branding content. We've worked with both local and national brands and publications to curate the perfect aesthetic. Take a look at some of Refined's recent projects. Contact us to learn how our styling services can bring your next project to life. 

Cary Magazine is a publication with an audience of over 150,000 in Cary and Western Wake County. Refined was recruited to style 2023's Fall Fashion Feature. We selected the concept, sourced and shopped clothing from local boutiques and national retailers, and styled over 15 looks on two models.
This photo shoot took place both indoors and outdoors at the Umstead Hotel and Spa.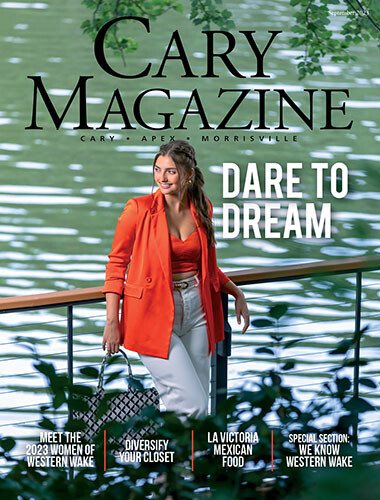 "For a fresh take on fall fashion, we thought it would be fun to find three unique pieces and show how each could be styled in (at least) three different ways. We love to show our clients how they can do more with less. We sourced pieces from both local and national retailers, at varying price points, to create versatility in your wardrobe and enhance your look.
We chose the red-orange Marella Blazer from Dress Code Style in Raleigh, a matching green tank and wide-leg pants from Dress Code Style, and the pecan Tyler Boe faux leather shirt from Charlotte's North Hills.
We encourage our clients to build a wardrobe that allows for a wide variety of mix-and-matchability, and you don't need a million things in your closet to do that. Using the same piece over and over doesn't have to be boring! We hope to challenge you to think outside the box and inspire you to try out new looks."

PONO is a New York based jewelry designer whose pieces are crafted from Italian resins. In partnership with Daniel Turbert Photography, Refined provided creative direction and styling for two of the brand's collections. We sourced and styled clothing to compliment and highlight the brand's bold colorful designs
This photo shoot took place in studio.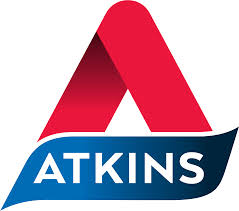 Atkins Nutritionals Inc created a series of online testimonial videos to be broadcast as national commercials as well as on the Atkins website and social media pages. These videos featured customers who'd had success using Atkins products. We styled three looks for each of the five male and female subjects.
This shoot took place both in studio and outdoors at Ames park in Highlands Ranch, CO.
For this photo shoot, we selected an urban setting as high-contrast backdrop a western-glam-inspired fashion feature. Refined provided creative direction and wardrobe styling, for this unique editorial shoot. The entire shoot took place outdoors on the streets of downtown Raleigh.