The Style Success Program was designed to show you how to think differently about your own personal style. As the program winds down, you may be wondering how you'll continue to evolve your style one, five, even twenty years from now.  Trends change and fashions come and go, and as time passes it is very likely that your tastes will change too. 
Next we'll explore how you can stay up-to-date on the fashion world. You'll learn how you can take new trends and incorporate them into your wardrobe in a way that suits your style.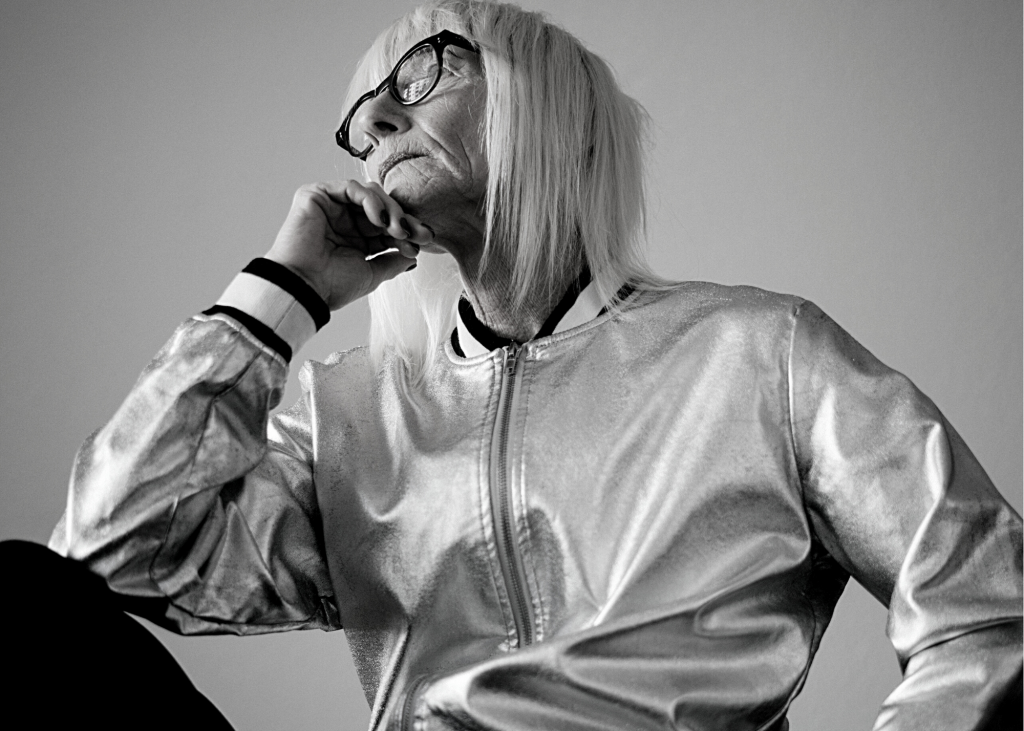 "fashion is art and you are the canvas"
Continuing Your Fashion Education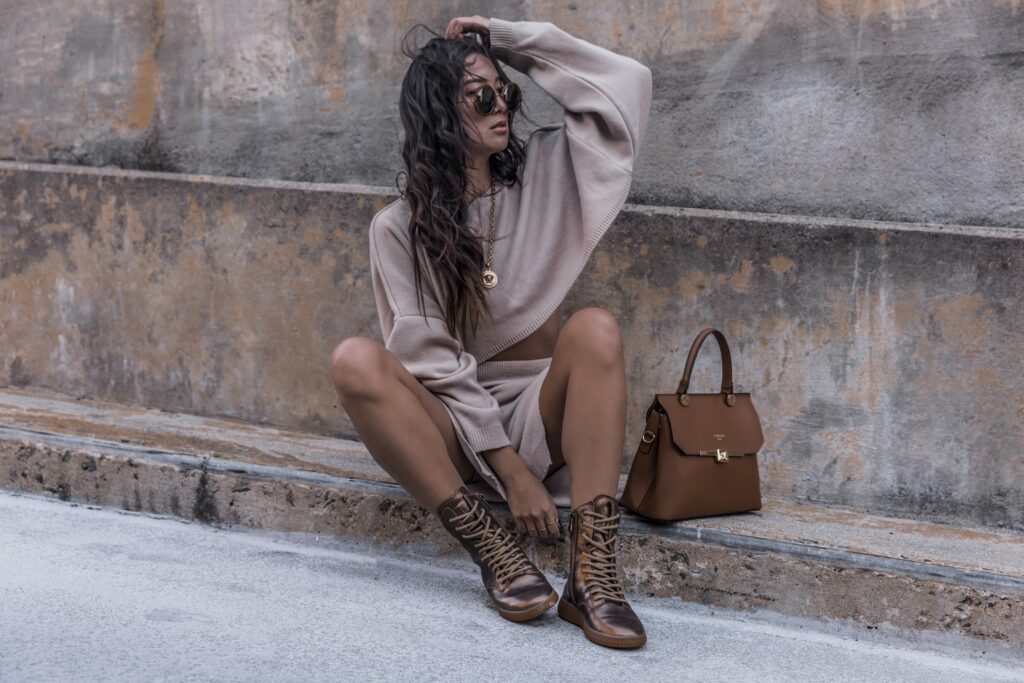 Your style is your own, and you make the rules. In working with clients we preach confidence, comfort, and individuality. Above all, you should always wear whatever it is that makes you feel your best. We've said it before and we'll say it again: trends come and go, but style is forever. 
That being said, it never hurts to seek out inspiration, explore new possibilities, and get experimental with your style. If you start to get a little bored with your wardrobe, or if you're ready to further grow you style, here are some ways you can stay up-to-day on the world of fashion.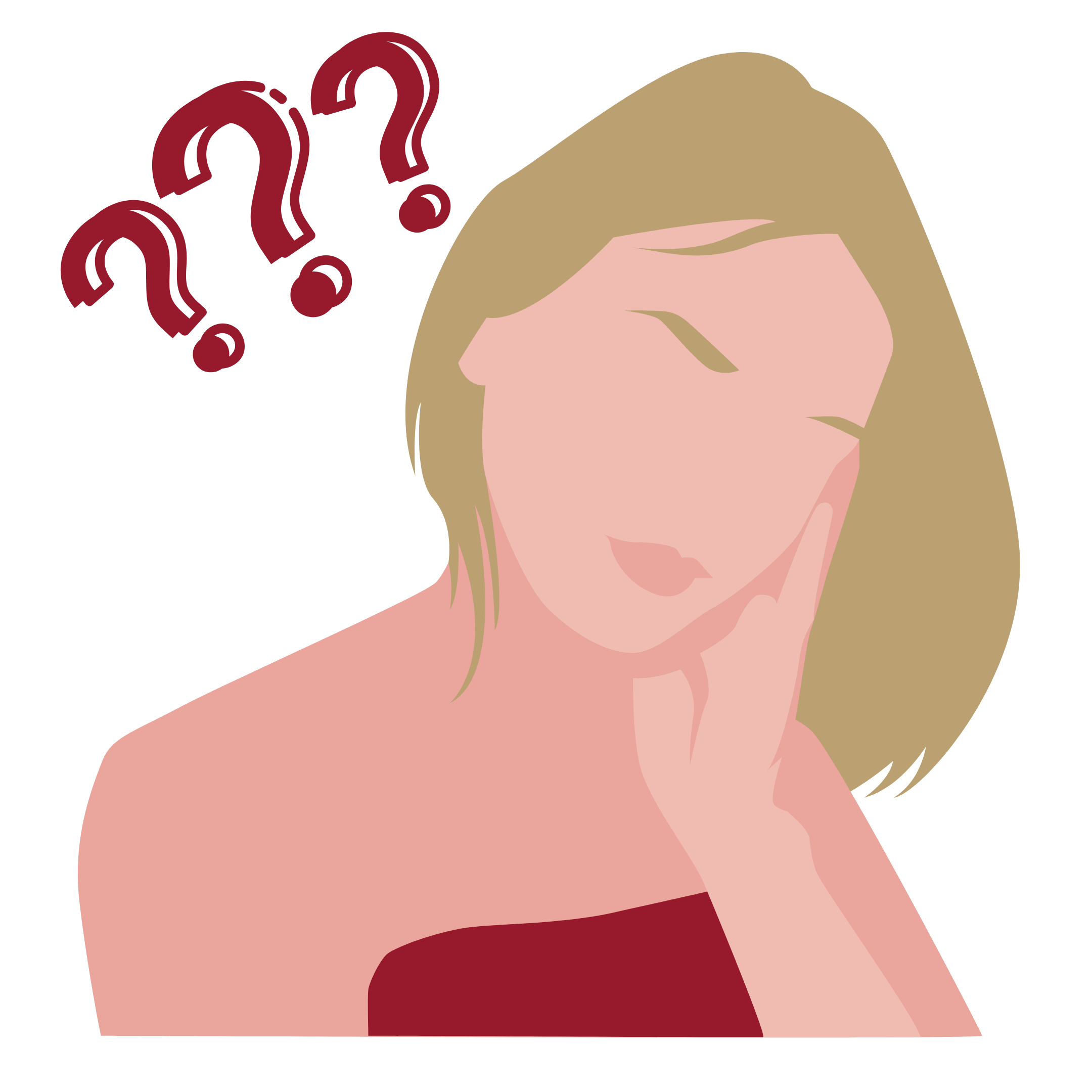 Influences
In week one of this program you used the Style Inspo Finder Tool to source style inspiration from celebrities. You may also have friends, family, or coworkers whose style you take inspiration from. Following some of these people on social media can help you learn how their style is evolving. What are they wearing? How does it change over time? What can you borrow from it?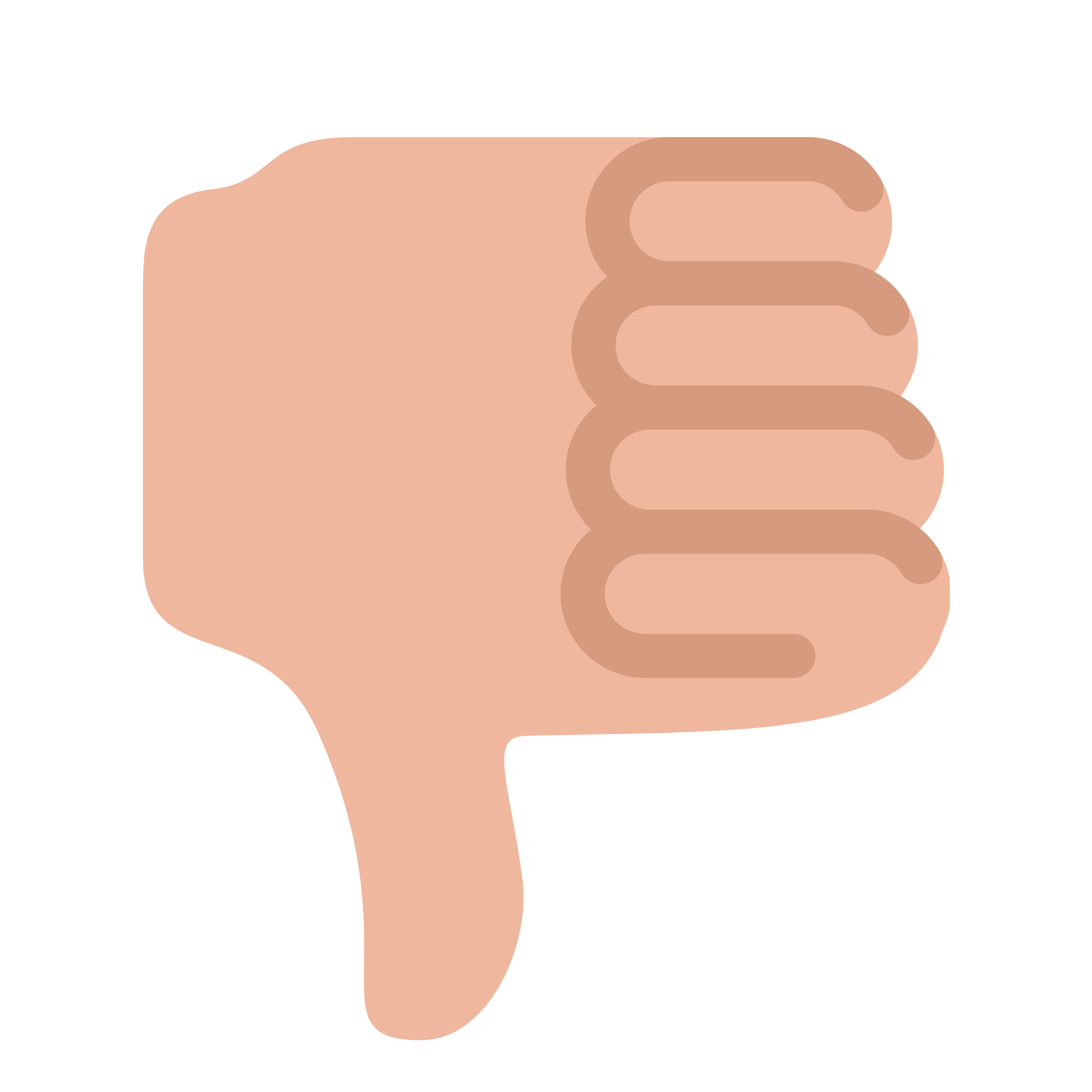 Shops
In week three you were encouraged to explore new retailers and to step outside your existing style box. If you haven't already, follow some of your favorites on social media. You can learn what's new on their shelves and how new trends are being styled. Chances are, if you liked the styles being sold last season, the next season will feature a similar vibe that incorporates upcoming trends.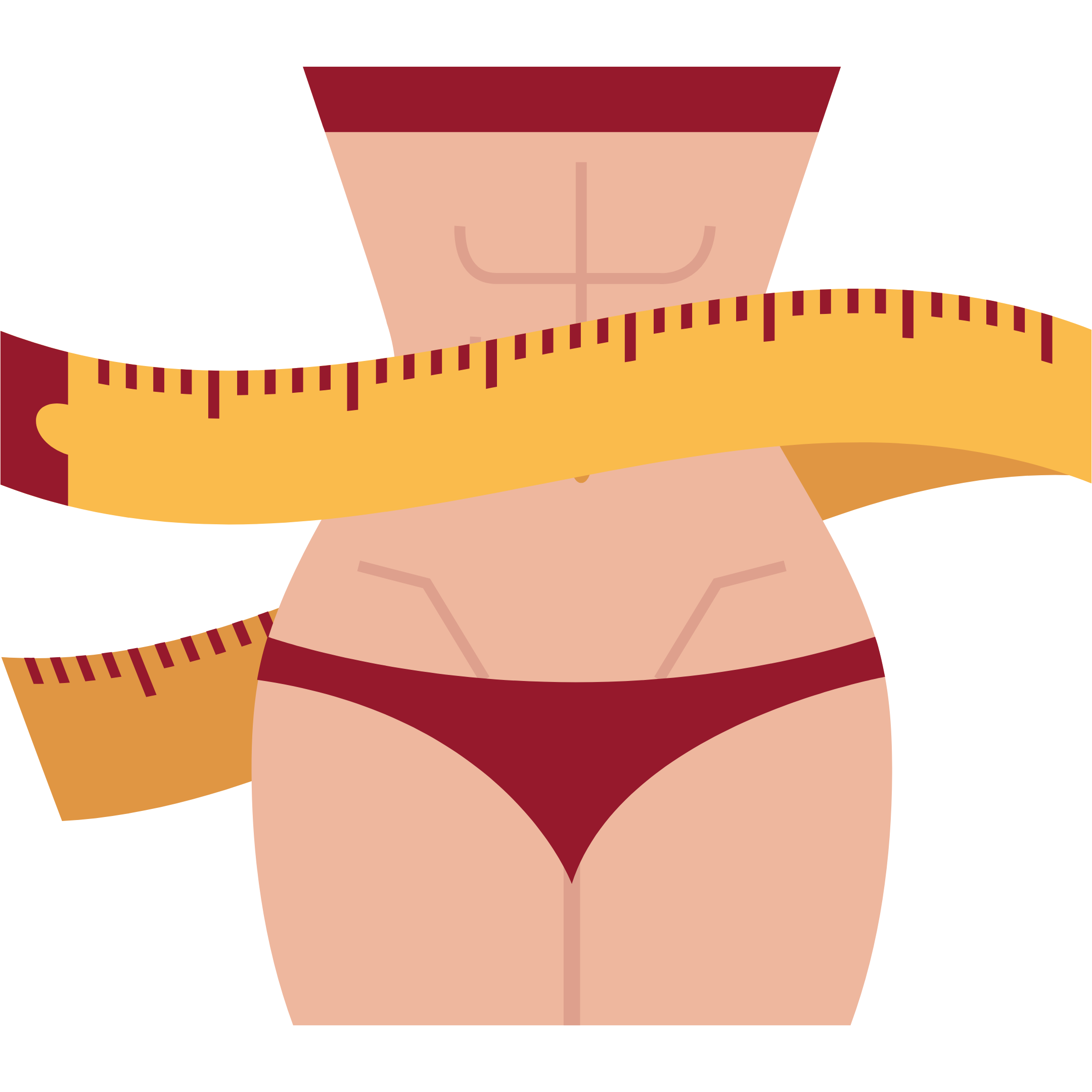 Designers
Following your favorite designers is another easy way to stay up to date on themes, colors, prints, and innovations in their latest collections. You can also view tagged photos, and see how others are wearing both new and vintage designer styles. Even if you don't shop designer, learning about how they experiment, collaborate, and innovate, can help you start thinking about your clothing in new and creative ways.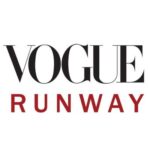 The Vogue Runway app is the best way to stay up-to-date on designer's newest collections as soon as they are released. Vogue Runway is a free mobile app that grants catwalk access to those of us that aren't able to attend designer shows in person. It is an amazing free resource that can help you stay in tune with fashion innovation.
The amazing thing about this app is that not only can you view luxury ready-to-wear collections from high end designers within hours of their live shows, but Vogue Runway also features hundreds of lesser-known designers from all over the world. It's a great resource for those looking to further their fashion education and discover new brands and designers that you may not otherwise be familiar with.
As your style evolves, the Vogue Runway app is a great place to turn to see what new styles you may be ready to explore. It's also a great way to research and learn more about which trends are on the rise. If you're ready to take your style beyond the mall, or if you're just browsing to see what is next in fashion, the Vogue Runway app is the easiest way to explore. 
Now more than ever, trend turnaround is at an all time high. In years past when a new style would make its debut in the fashion world, it would take years to trickle its way down into mainstream retailers. Trends would linger up to a decade or longer before being replaced. Decades of the 20th century could be defined by the fashion, and styles were easily placed into different time periods.
Today the fashion industry is experiencing a rise in "micro-trends." A micro-trend is that which rises quickly in popularity, only to become obsolete within a 2-5 year period. The insurgence of micro-trends encourages consumers to buy more. If you've made it this far into the Style Success Program, you know that when it comes to your style, you want quality over quantity.
Refined's number one tip to keep your style from becoming dated: avoid micro-trends. We don't want you to feel the need to endlessly chase the latest look. You can keep your eye on micro-trends. Maybe there is something that speaks to you. If that's the case, it's okay to buy into a trend. But don't get caught up always wanting the newest thing. You will never be satisfied, and your wardrobe won't feel like you. 
To keep evolving your style, and avoid looking dated, here are a few more tips:
To keep your look fresh, add some variety. If your outfit is head-to-toe stuck in a single time period, you're going to look like you're wearing a costume, not an outfit. Mix styles and pieces associated with different time periods for a unique look. 
While being a trend-chaser is discouraged, we do encourage you to keep an eye on new fashions. If a trend does speak to you, finding a way to integrate it into your style can bring new life to your look.
You have lifetime access to the Style Success Program and all future updates. If your wardrobe is starting to feel a little dated, or if you no longer feel a connection to your style, repeat the process and see what new information you take away.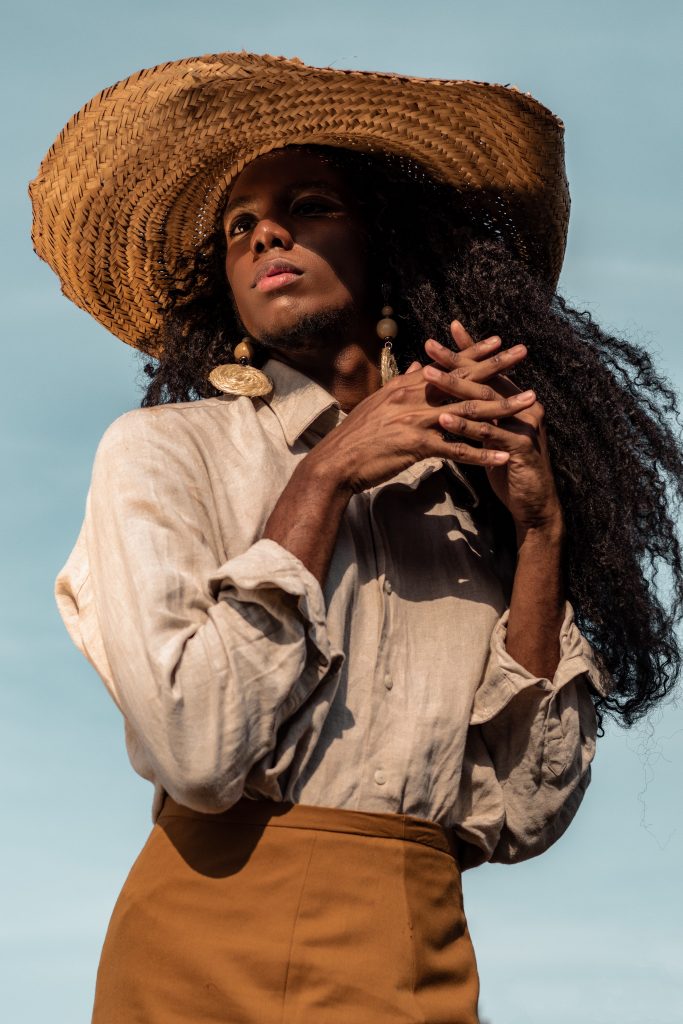 As you become more confident in your style, you may want to consider adding a layer of icing to the cake. You can take a small step outside of your comfort zone by learning how to accessorize and experiment with color. If you're looking to take your style to the next level, these are easy ways to test your boundaries. 

Accessories are one simple way you can add an exclamation point to your outfit. If you're bored with your look, or you find yourself repeating the same outfits over and over, making some simple accessory swaps can breath new life into your wardrobe. Jewelry, scarves, belts, and handbags all make tasty icing to your outfit cake.
Check out how a white shirt and relaxed fit jeans can be transformed simply by trading out shoes and accessories: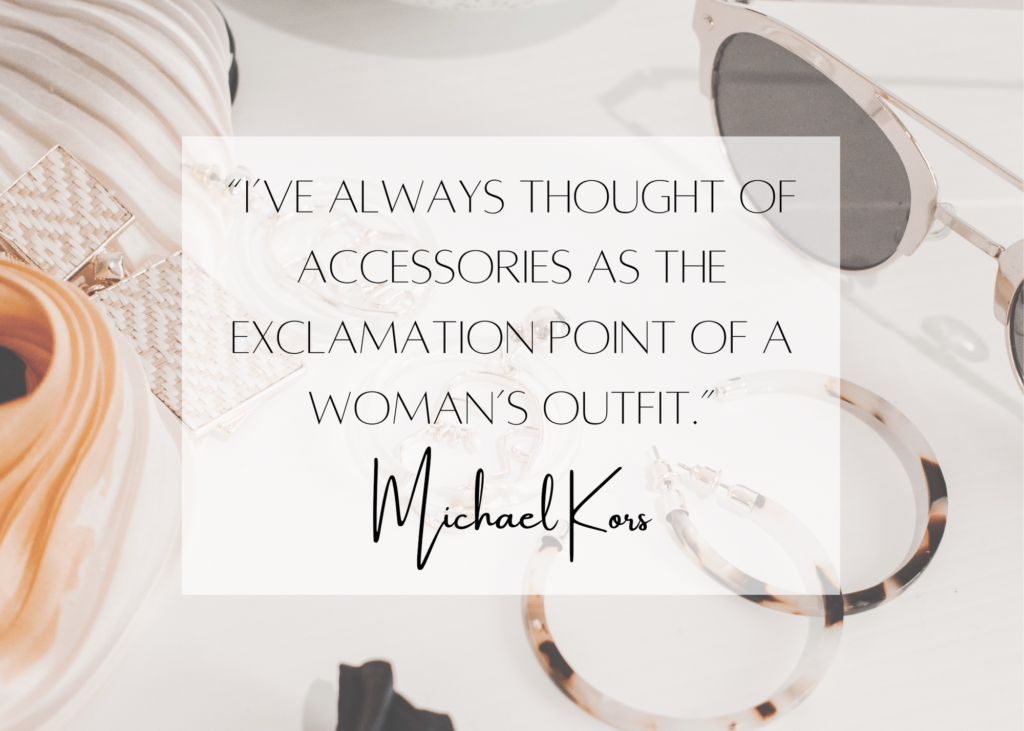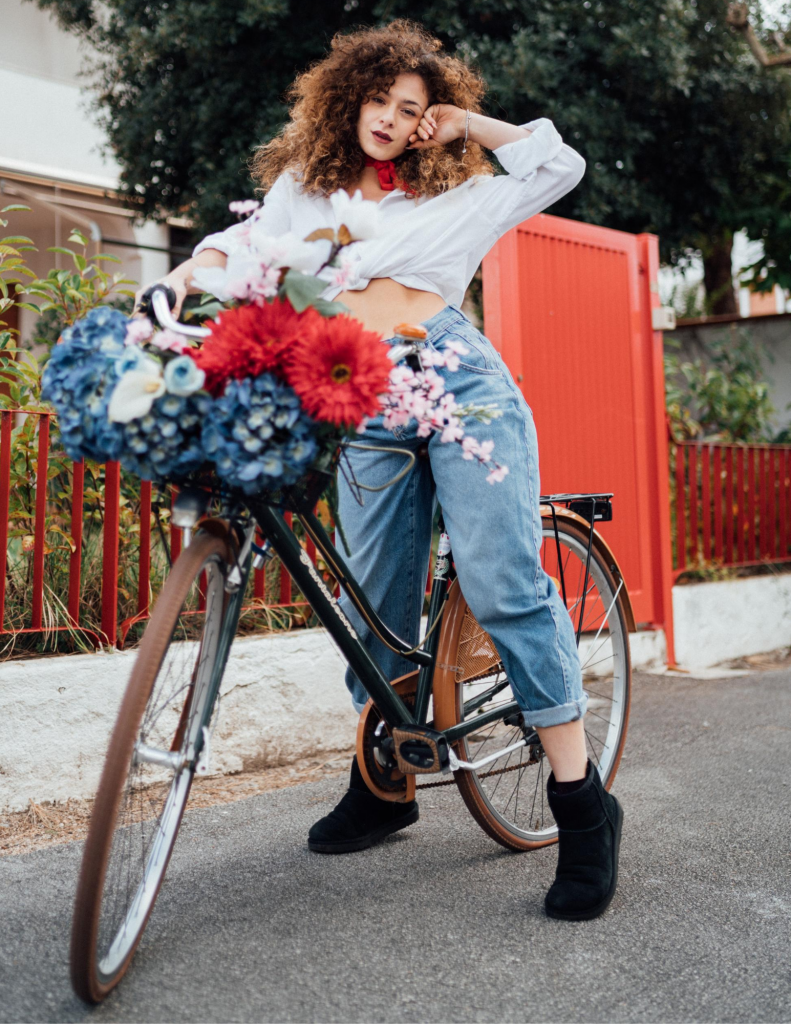 Shirt tied at the waist,  with casual black booties and a scarf for a pop of color.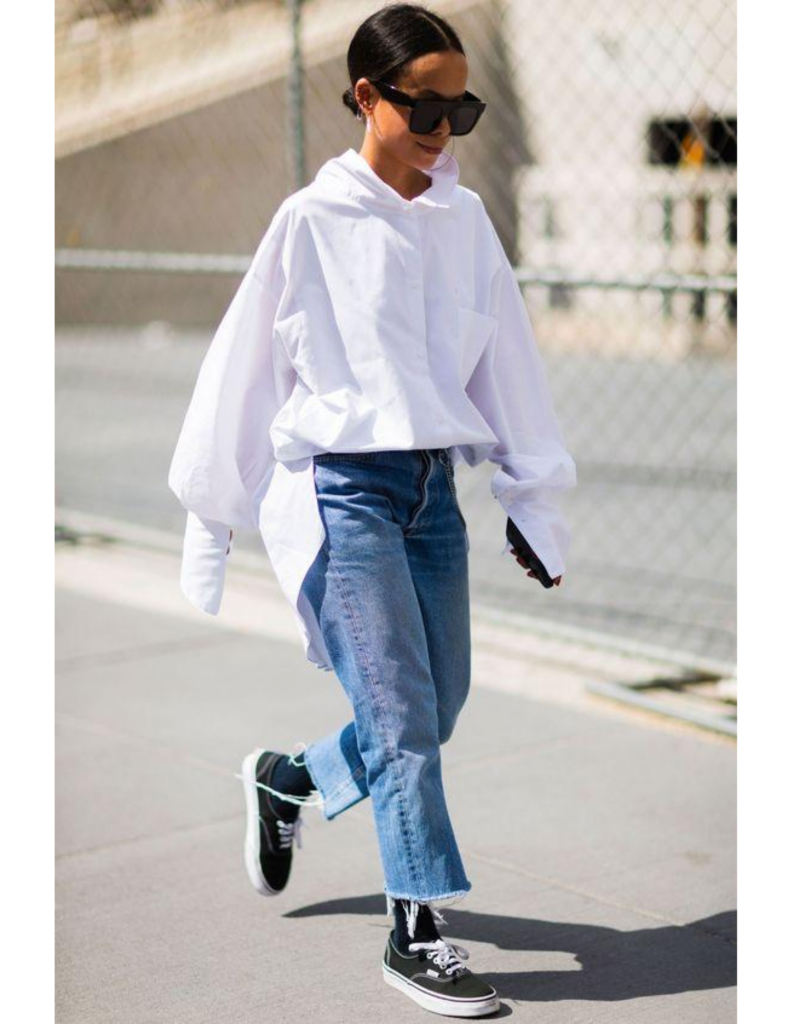 Front tucked shirt, with skater sneakers, black socks, and big sunglasses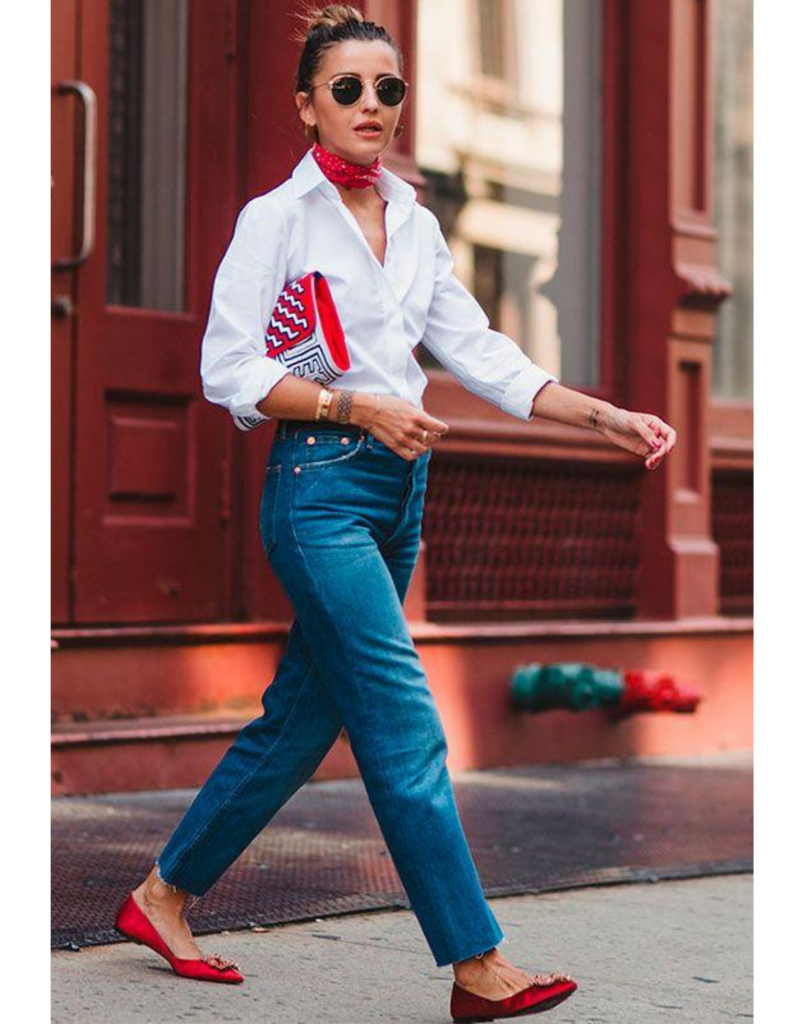 Shirt fully tucked. Bright satin flats, matching scarf, and patterned clutch.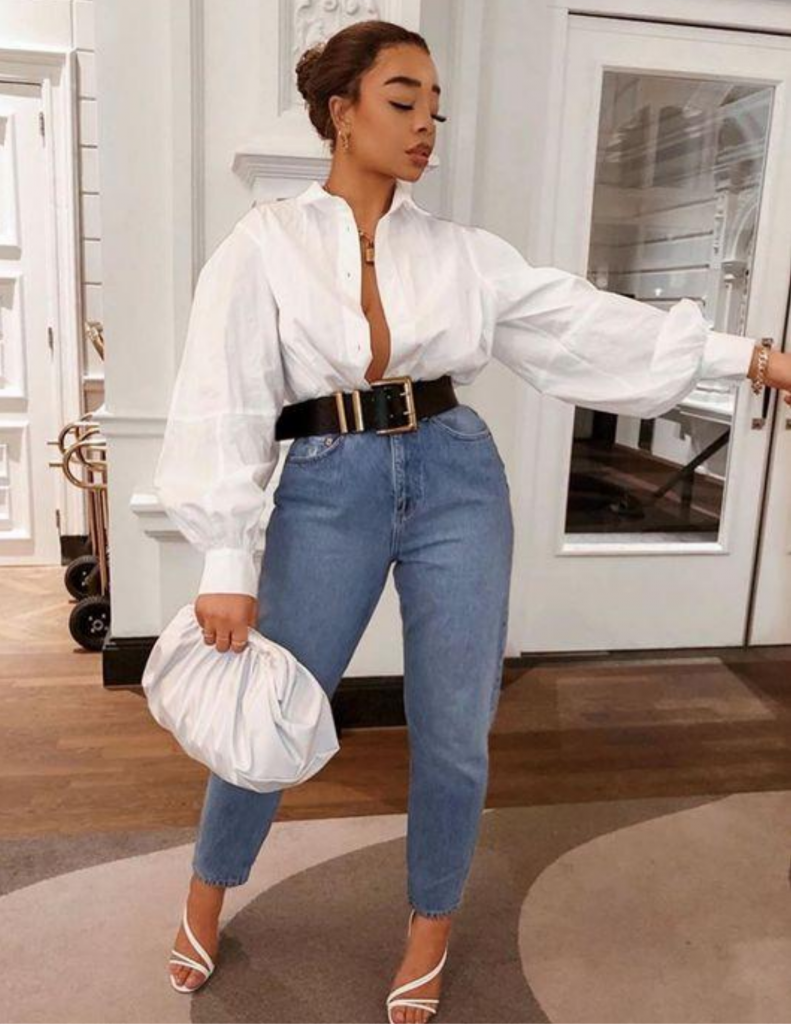 Shirt left unbuttoned and tucked, minimal sandals, white clutch, and chunky belt.
Want to learn more about how to accessorize? Refined's Accessories Guide is designed to open your eyes to new ways to zhuzh up your look, with very little effort.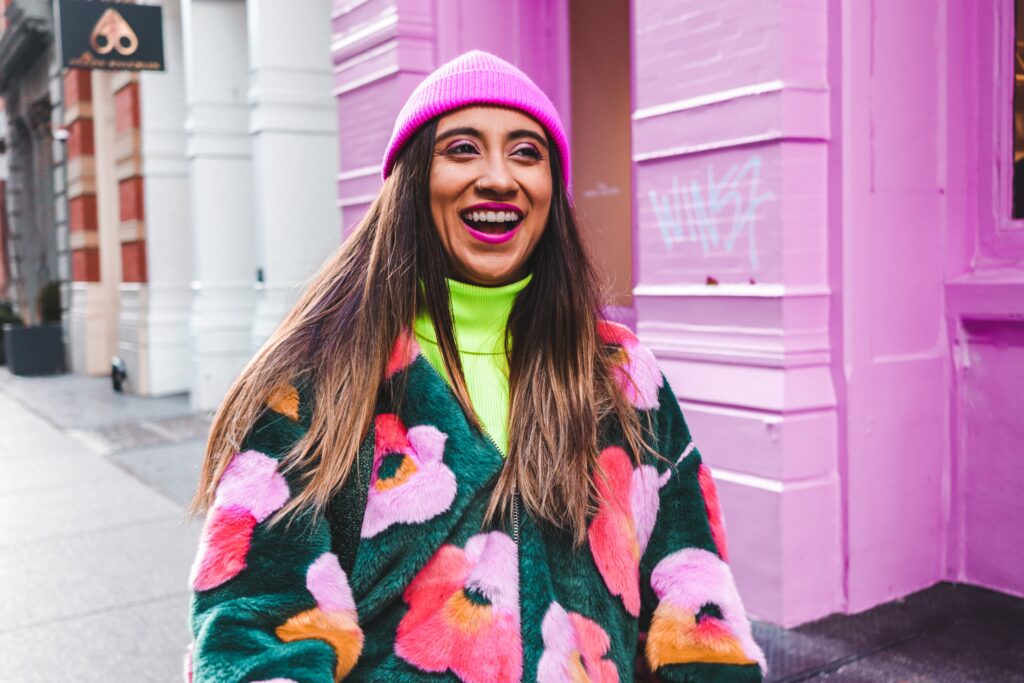 Introducing more color and playing with different color combinations is one way to freshen up your look. Everyone has colors they naturally gravitate towards. Sometimes it can be all too easy to fall into a color funk. 
If you want to add more color to your wardrobe, but aren't sure where to begin, take a look as some of these strategies for stepping up your color game. 
If you have fallen into the habit of pairing all of your fun colors with neutrals, it's time to start crossing the color wheel. The key to this technique is mixing colors from opposite ends of the color spectrum for a bold and colorful statement look. 
Try for yourself:
Grab a colored piece of clothing from your closet that you struggle to style. Using this color wheel, find which three wedges are opposite from the color of the garment you chose. Now find pieces in those opposite colors that could work with your chosen piece. For example: if you chose a purple sweater,  turn to the green, yellow, orange section of your closet for possible matches.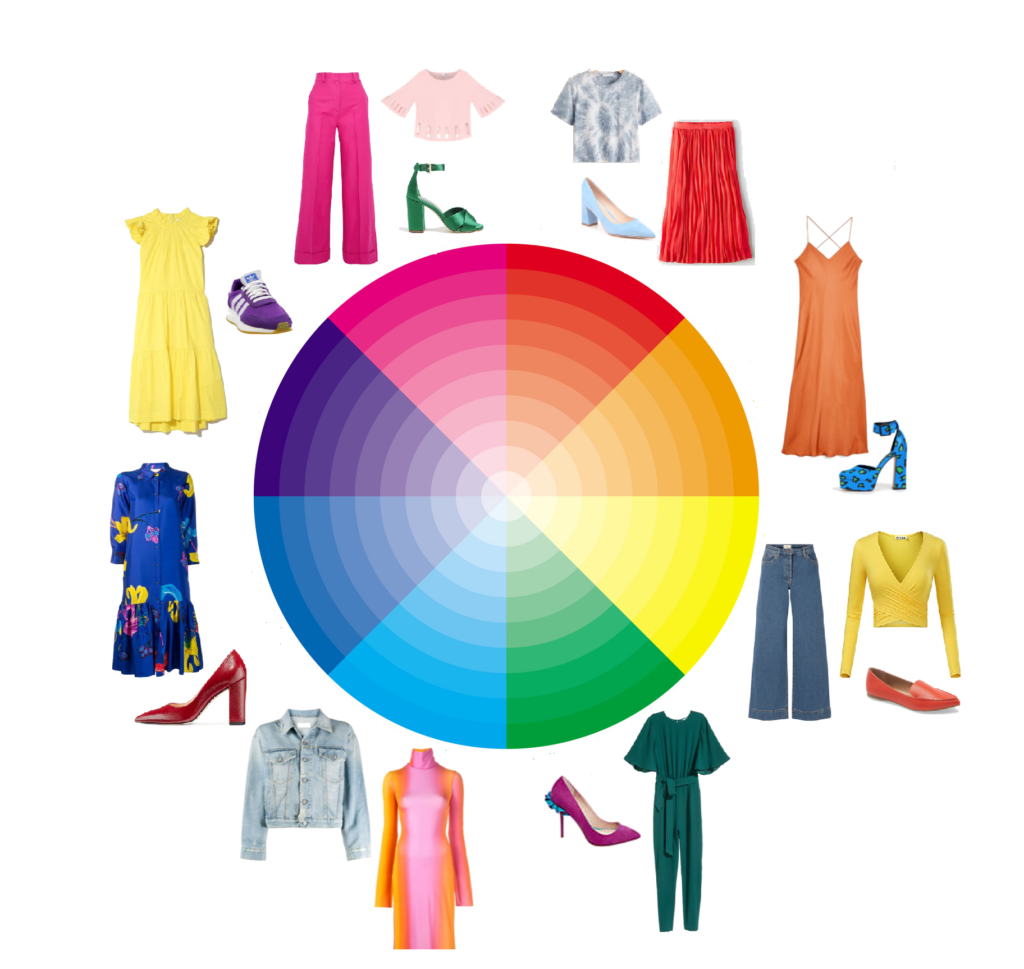 There is more than one way to mix colors. Instead of crossing the color spectrum, this time we'll focus on pairing colors that touch on the color wheel. One trick as you ease into implementing this technique: choose pieces in a similar brightness or depth of color.
Try for yourself:
Using the same style from the previous exercise, search for pieces in neighboring colors to complete your outfit. For example: if you are working with a red skirt, trying looking for tops and shoes in pink and orange to match. 
Is your favorite color reflected in your wardrobe? If you have one color that you really love, why not go all in? Opt for a monochromatic outfit. Pick one color to wear from head to toe for a striking sophisticated look. 
Try for yourself:
Pick one color you find you have a lot of and experiment with mixing and matching. Play with varying shades and tones to give your whole look some depth and variation, while staying within one wedge of the color wheel. For some, neutrals make up a larger percentage of their wardrobe. Sticking with neutrals can be an easy option for those who struggle with matching and pairing colors. If you tend to gravitate toward black, white, or earth tones, you don't have to give up a palette you love to add a little color to your look. Add a colorful layer or opt for bold and bright shoes and accessories to pack a punch of color.  
Try for yourself:
One simple way to introduce some color is by switching out your black and brown footwear for a statement shoe in a bright contrasting color. You can also upgrade your belt to an untraditional color scheme. Or trying layering a colorful shirt under your sweater, or a bright camisole under your blouse.
Throughout this program you've used Pinterest as a way to source inspiration, as well as tool for building your shopping list, now we'll talk about how Pinterest can help you get dressed each day.
For this activity you'll create a new style board, housing only looks you can completely recreate with clothing you already own. This new board will serve as a single point of reference on days when you struggle to decide what to wear.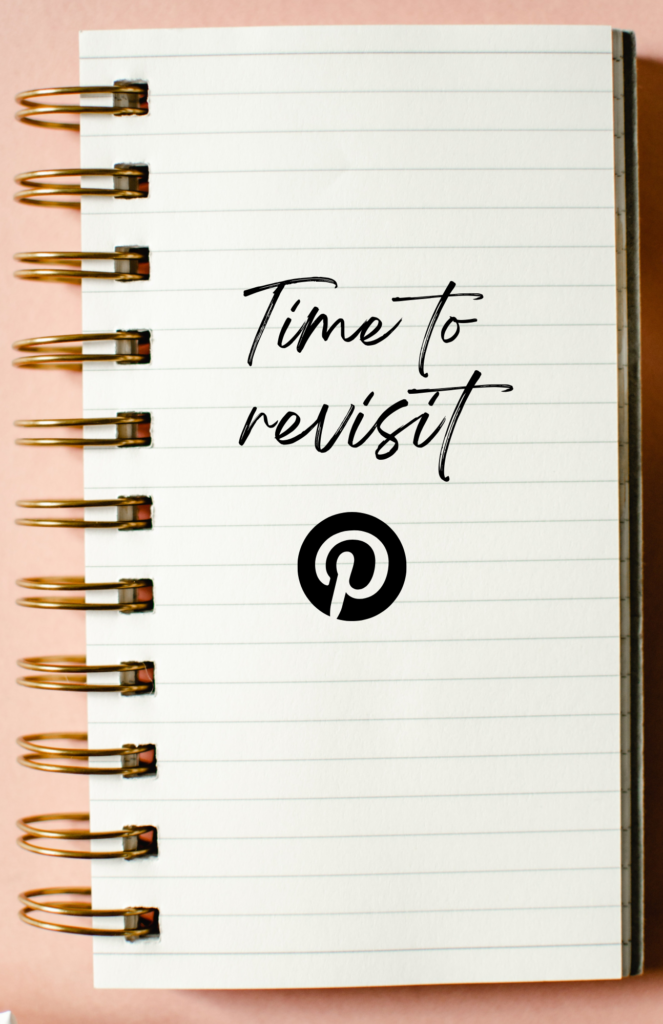 Now, whenever you find yourself saying, "I don't know what to wear!" Turn to your new Pinterest board for go-to outfit ideas.
At the beginning of your style journey we encouraged you to see out inspiration from the world around you. As your style evolved, we encouraged you to extend your scope of inspiration. Now it's time to challenge yourself to take your style to the next level. That means taking what you've learned, adding some personality, and following your instincts.