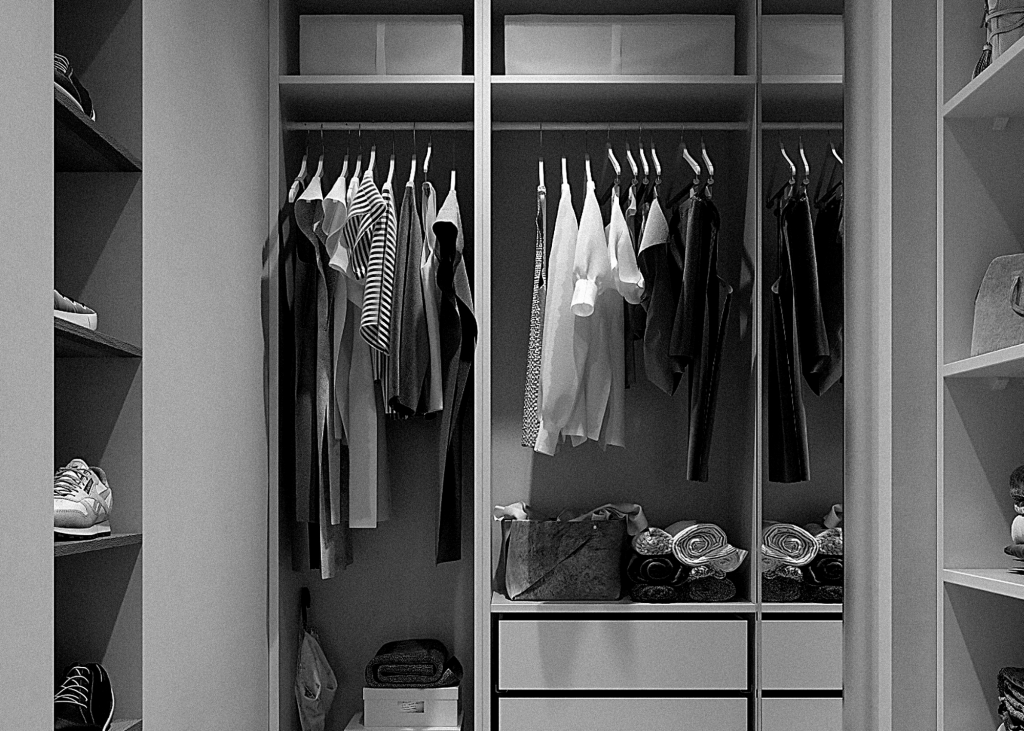 Congratulations! You've managed to purge your closet of all of the clothing that has been holding you back. Your existing wardrobe may be pretty minimal now. Even if it's not, you're about to learn how to make your closet into a beautifully organized oasis.
In this segment you'll learn how you can maximize your closet space (no matter how big or small). As well as create an orderly system that makes getting dressed easier than ever before.
"For every minute spent in organizing, an hour is earned."
If you have no real structured organization system for your wardrobe, it can be more difficult to easily put together outfits. You may have a system, but still face these problems when it comes to picking out your look each day. Here you'll learn about something I like to call the SOSC method.
This system is designed to save time when you're selecting an outfit, as well as simplify your options. SOSC stands for Season, Occasion, Style, and Color. This should be how your closet is structured in order to most quickly and efficiently make your clothing selections. 
What I love about this organizational system is how easy it makes building an outfit. Armed with your Pinterest inspiration board, the SOSC method, you can easily walk into your closet and create a look you'll love.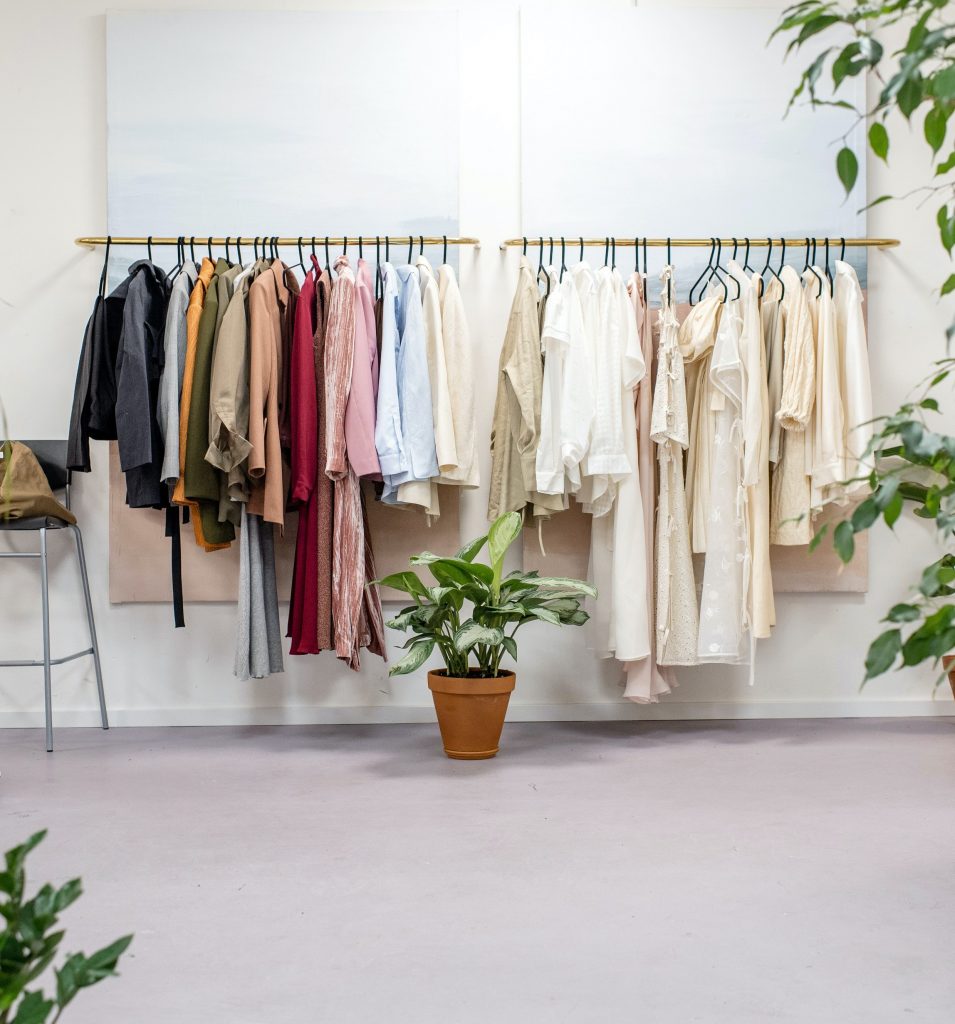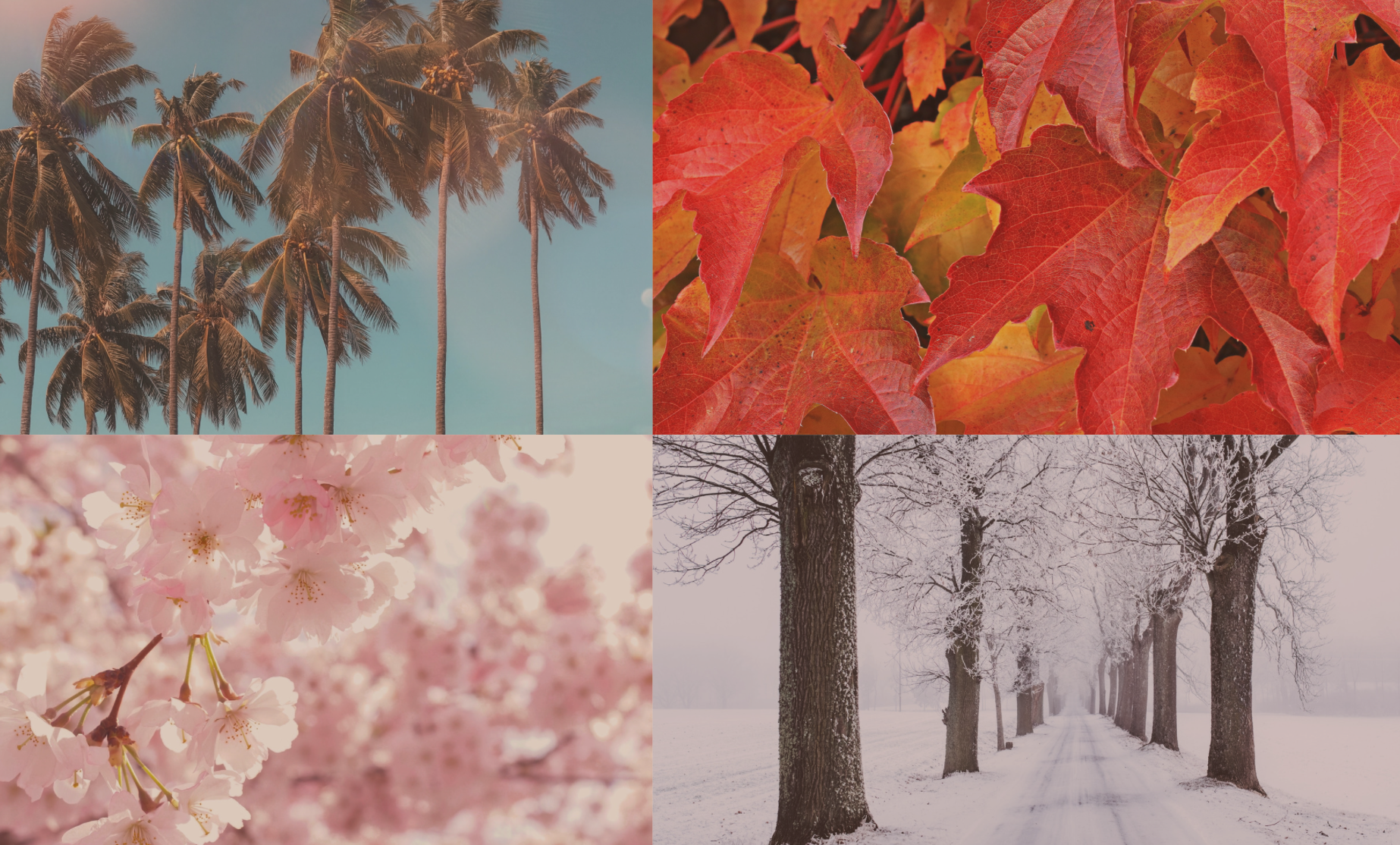 Separate
The very first step in this process is to separate your clothes into two groups: what's in season, and what's out of season. This is typically divided into Spring/Summer styles, and Fall/Winter styles. Any styles that work year round, can be kept with the current season's styles. Consider each item and what time of year it might be inappropriate to wear.
Store
Out of season styles should be stored separately from in season clothes. If you have the space, put out of season clothing in a guest bedroom closet or another room. You can also move these items to an out-of-the-way part of your closet. The goal being to eliminate these out of season styles as options when you're trying to select an outfit.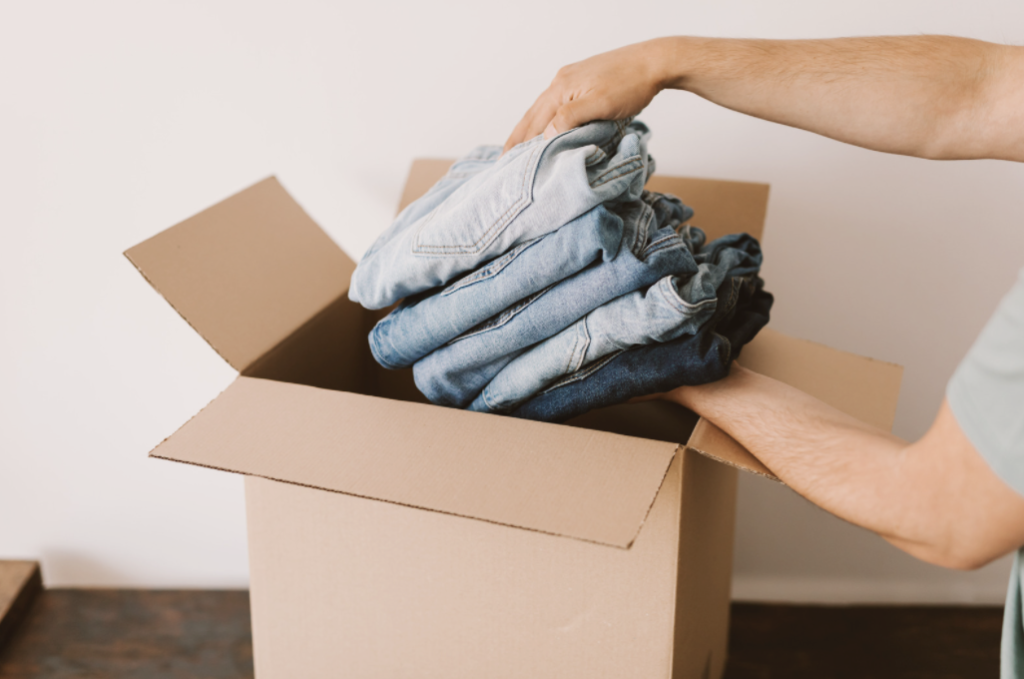 If you're feeling ambitious, you can work your way through the remaining steps of the SOSC method with both in season and out of season clothing. However, you can also choose to box up, or set aside, all out of season styles and repeat the SOSC method when the seasons change. The choice is yours.
Once you've moved or stored all of your out of season clothing, it's time to separate the clothing you can wear now, based on occasion.
The first grouping you'll consider as you separate your clothing is workwear. You only need to consider this subsection if you have a dress code for work. For example: your job requires a "business formal" "business professional" "business casual" or uniform dress requirement. If this is the case, it is likely most styles you wear for work, would not be styles you'd consider for personal or social activities.
If this sounds like you, you'll want to reserve a section of your closet specifically for workwear. If a piece of clothing is something you can wear for work, but also can be styled for other occasions as well, keep it in the workwear section of your closet. This way it is easily accessible in the morning as your dress for work.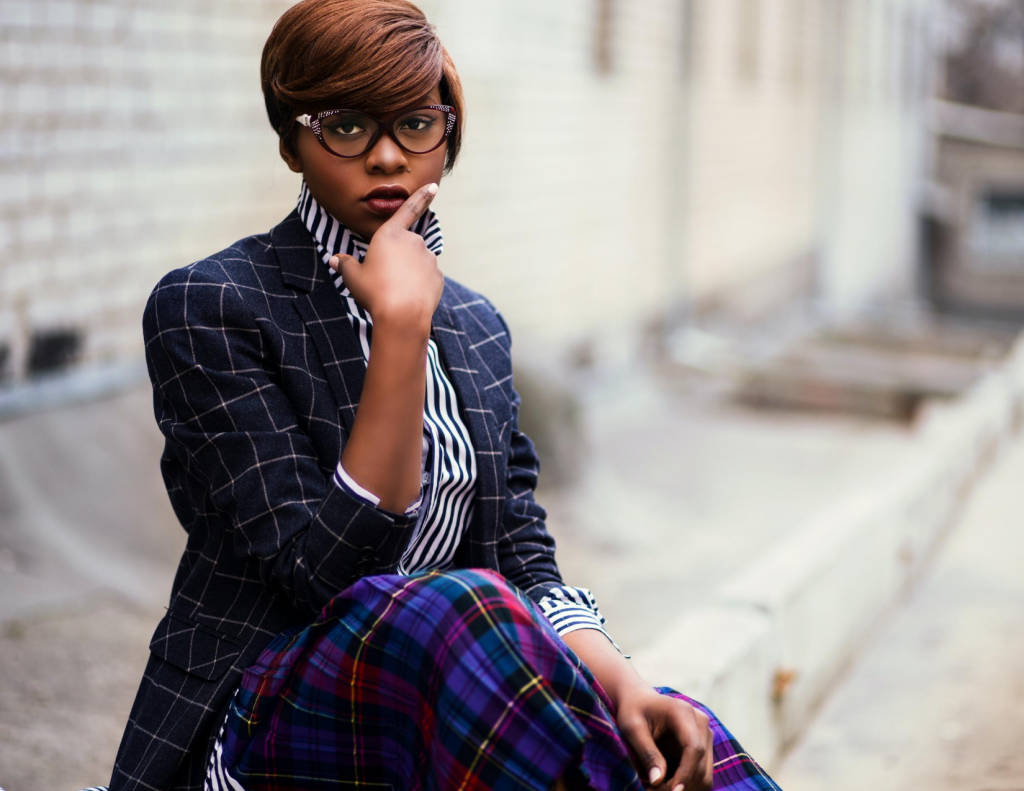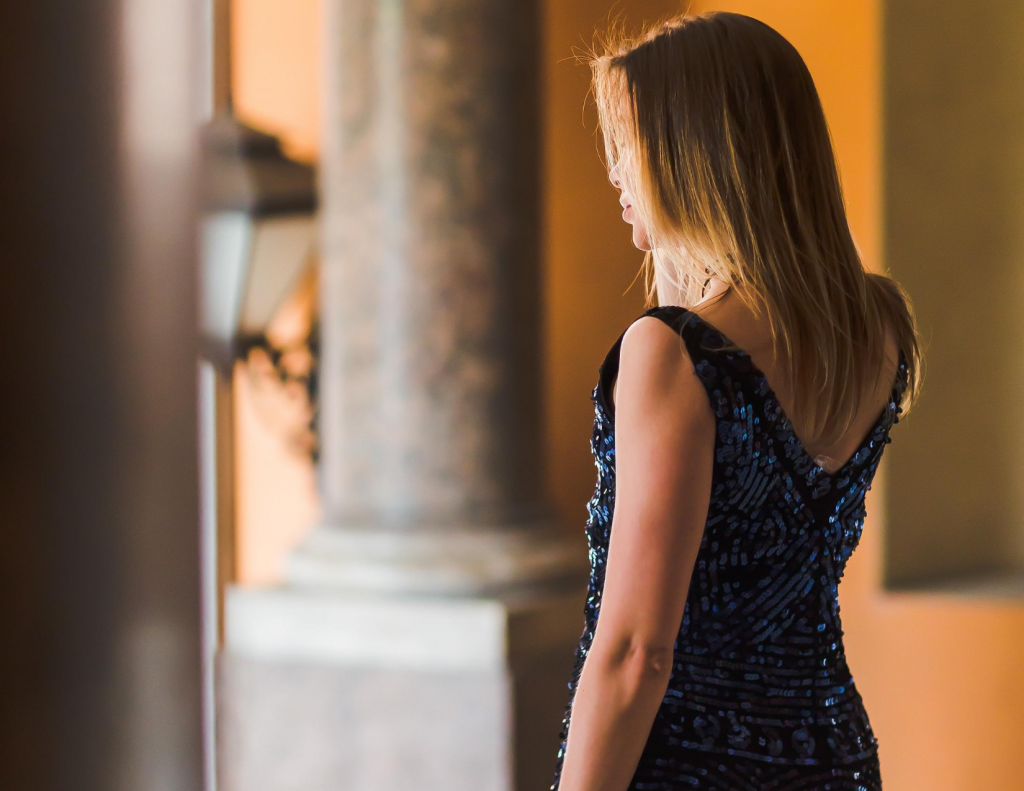 Formalwear refers to clothing reserved for a more formal occasion. Some examples could include: weddings, black-tie events, religious ceremonies, cocktail parties, business dinners, or formal holiday parties. In most cases women's formalwear would be limited to dresses or jumpsuits.
Because formalwear is typically worn with less frequency, these styles do not require a front row seat in your closet. Save your premier closet space for styles you wear on a more day-to-day basis.
Next group on the list is everyday attire. Everyday clothes will include all the styles that you wear for personal or social activities. If your job does not require business attire, everyday clothes may also make up the styles you wear to do your job. These styles are going to be more reflective of your personality. In most cases everyday attire will make up the majority of your wardrobe.
Your everyday clothes should be front and center in your closet space, because they are likely the styles you will reach for most. You want everything that falls into this group to be easily visible and accessible.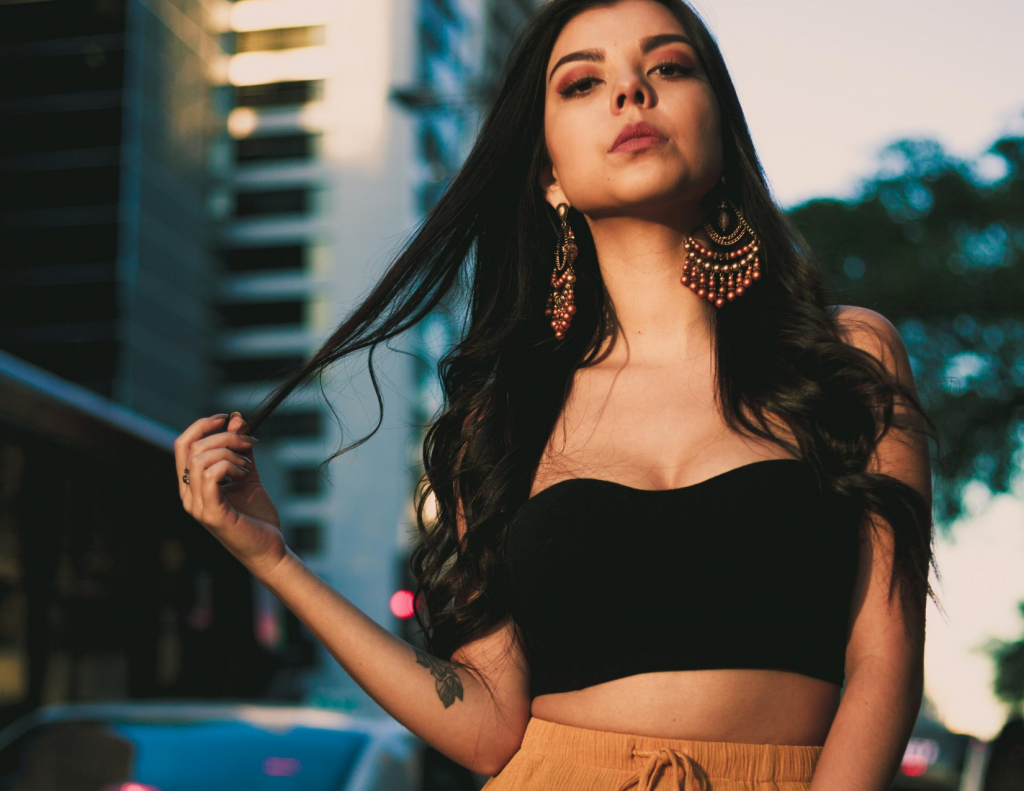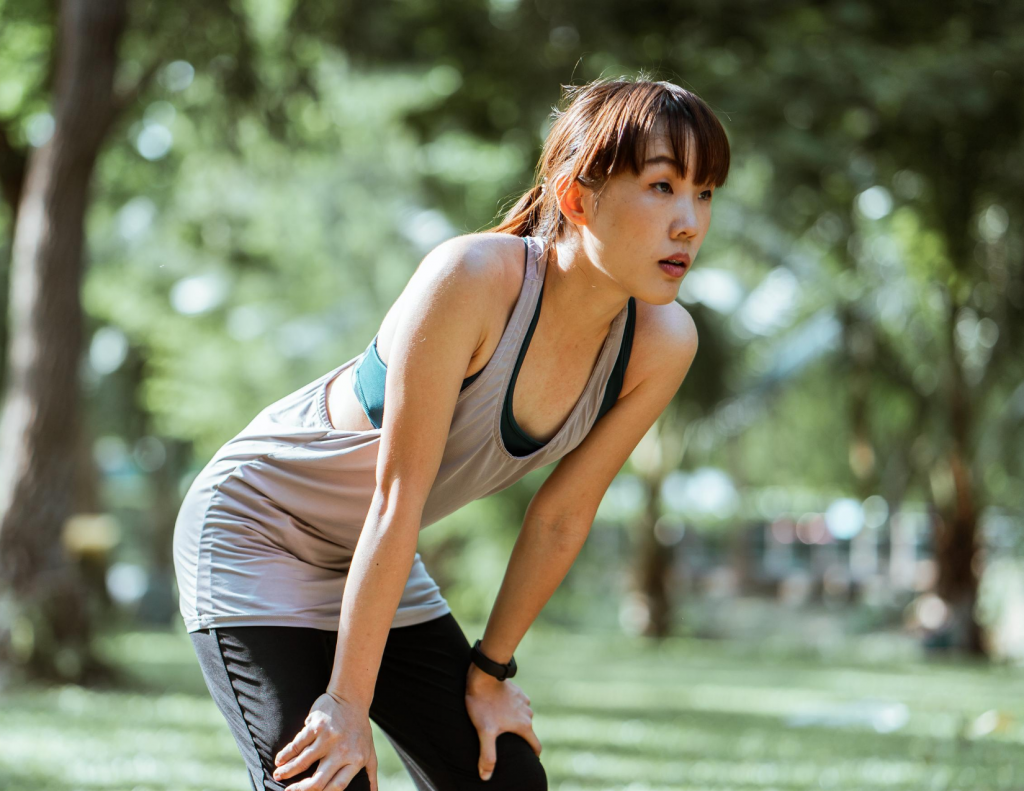 Athleticwear is traditionally clothes reserved for workouts and physical activities, however these days athleisure has become increasingly popular. Many default to athletic clothing for more everyday activities liking running errands, or hanging around the house. This is an easy style that prioritizes comfort.
Athleticwear includes items such as: leggings and yoga pants, workout tops and tanks, sweats, bike shorts, and gym shorts. These styles do not need to hang in your closet. Instead, they can be folded and organized in drawers.
Because this program is designed to help you improve your style, we won't focus on athleticwear. It should remain separated from you everyday clothing.
It's likely most of your pajamas can be organized in a drawer or on shelves completely separately from your daytime clothes. However, you do want to reserve space in your closet to hang robes and kimonos, nighties, and lingerie. 
Keep these things as accessible as you feel necessary based on the frequency with which you wear them, but keep them separate from your daytime styles.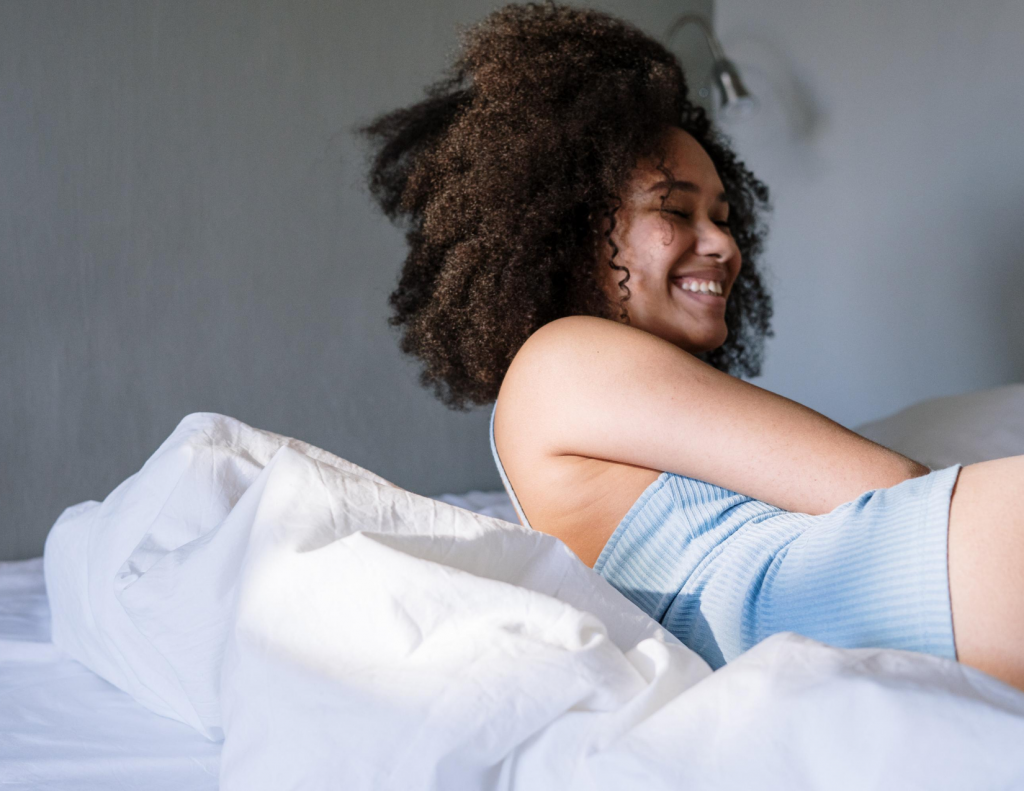 Next you'll go through the occasion categories and further divide your clothing into subcategories, based on style of garment. In this section we'll focus on workwear, formalwear, and everyday attire. These three categories are where executing your new sense of style will come into play.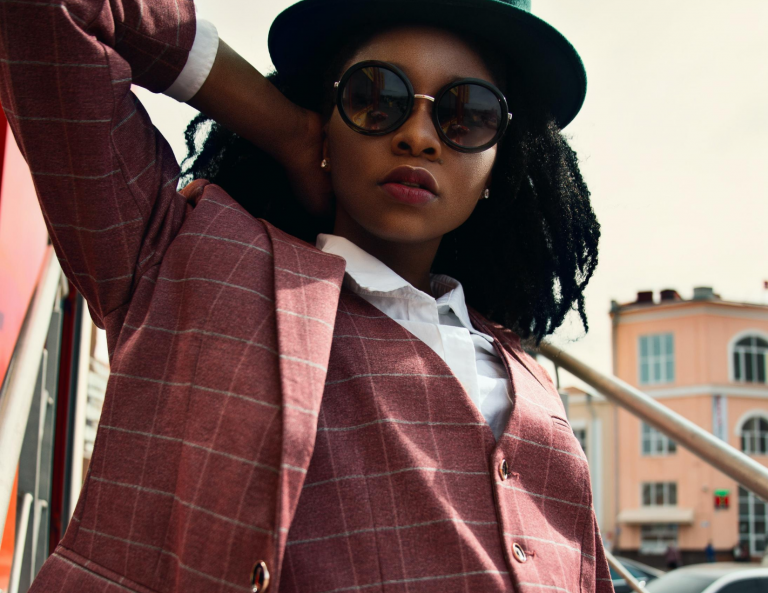 Styles considered workwear should be separated into the individual components of an outfit. This will make it easier to grab one piece from each subcategory to mix and match. Use this list to categorize your garments:
Work Blouses & Shirts
Blazers
Skirts
Slacks
Dresses
Suits & Sets
Formalwear can be broken up to subsections based on level of formality. Full length styles are typically more suitable for black tie occasions, while shorter styles will be more appropriate for events with "cocktail" or "semi-formal"  functions. Additonal formalwear styles for events such as daytime weddings, religious events, and showers (here categorized as "Sunday Best") should also be separated. 
Full-Length Dresses & Gowns
Cocktail Dresses
"Sunday Best"
Shaws, Wraps, & Pashminas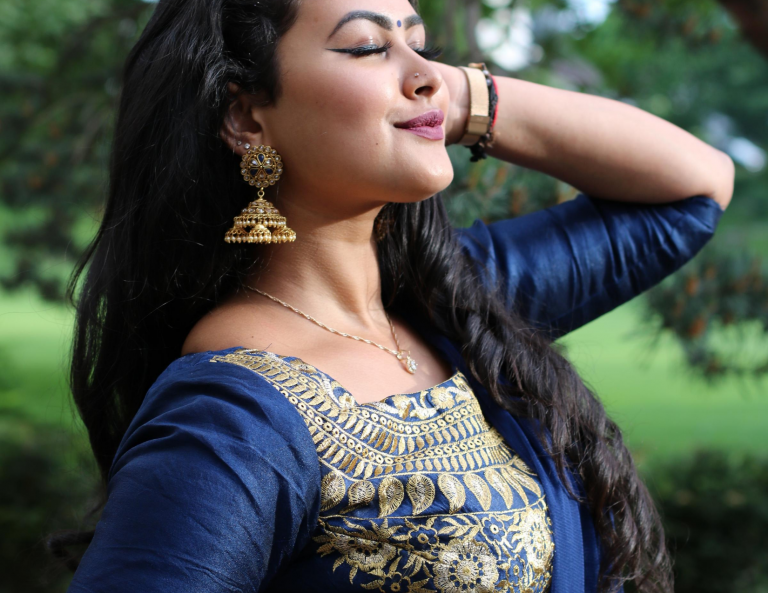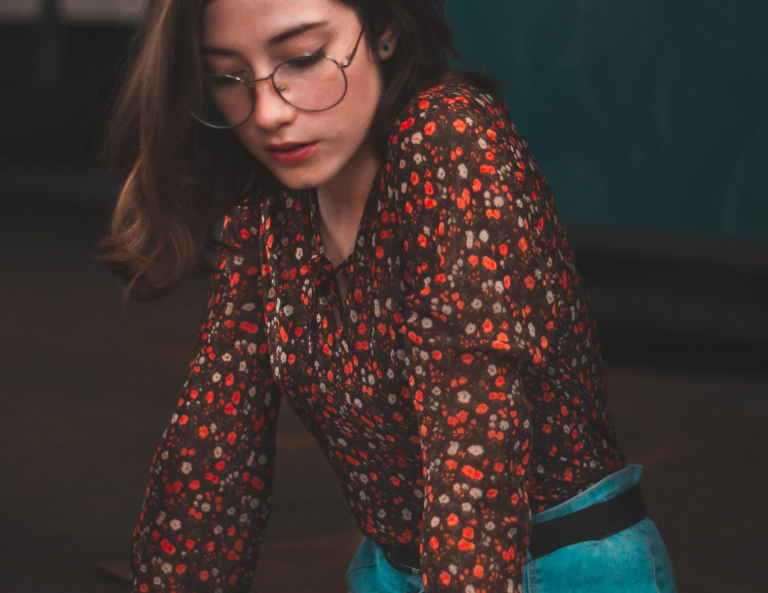 Similar to workwear, everyday styles should be grouped into the individual components of an outfit. The below subcategories were carefully chose to make building outfits as easy as possible.
Tanks & Sleeveless Blouses
Tops and Blouses with Sleeves
Tees**
Sweaters & Cardigans**
Vests
Blazers & Structured Jackets
Kimonos, Ponchos, & Ruanas
Skirts (mini, midi, maxi)
Casual Pants
Jeans**
Shorts**
Dresses (short, midi, maxi)
Jumpsuits & Rompers
**Indicates styles that could be folded
The final step in the SOSC method is to arrange each style grouping in order of color. For some styles you may have a full rainbow of clothing, for others you may just have a handful of colors. In these cases use your best judgement to arrange your clothing in a way that make the most sense for you.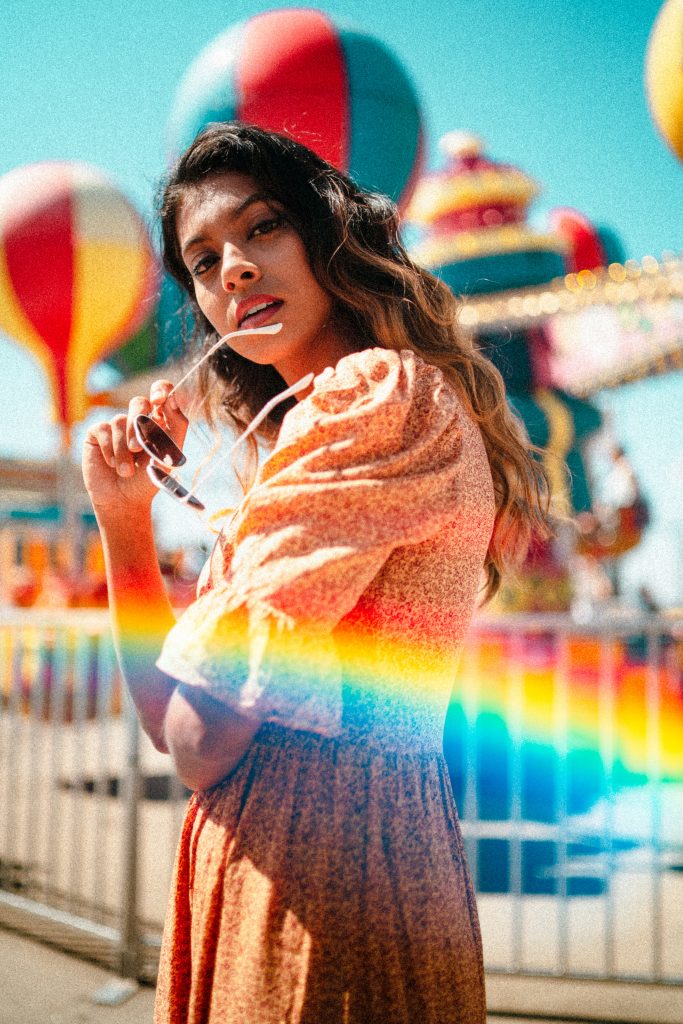 Start with white, followed by cream, tan, yellow, orange, red, pink, purple, blue, green, brown, then black. If you own more black clothing and wear black more frequently, you can reverse the order. 
When it comes to prints and patterns, I suggest you select the most dominate color and categorize that garment based on the primary color. If more than 25% of the pieces in a grouping are print, create a separate section for prints and patterns.
If you are a print lover, and a majority of your clothing is printed, I suggest grouping styles based on print size. Tiny flowers, polka dots, or small checks should be grouped together, and larger patterns grouped together. We'll explore experimenting with prints and patterns in section three this week.
Shoes and accessories play an important role in the composition of an outfit. In many cases your choice or shoes and accessories can be even more important than the your clothing selection. (We'll explore this more in Week Four) For this reason, it is equally important to maintain organization when it comes to your shoes and accessories. Next we're going to talk about the best ways to organize all these styles so you can make quick easy additions to your outfit.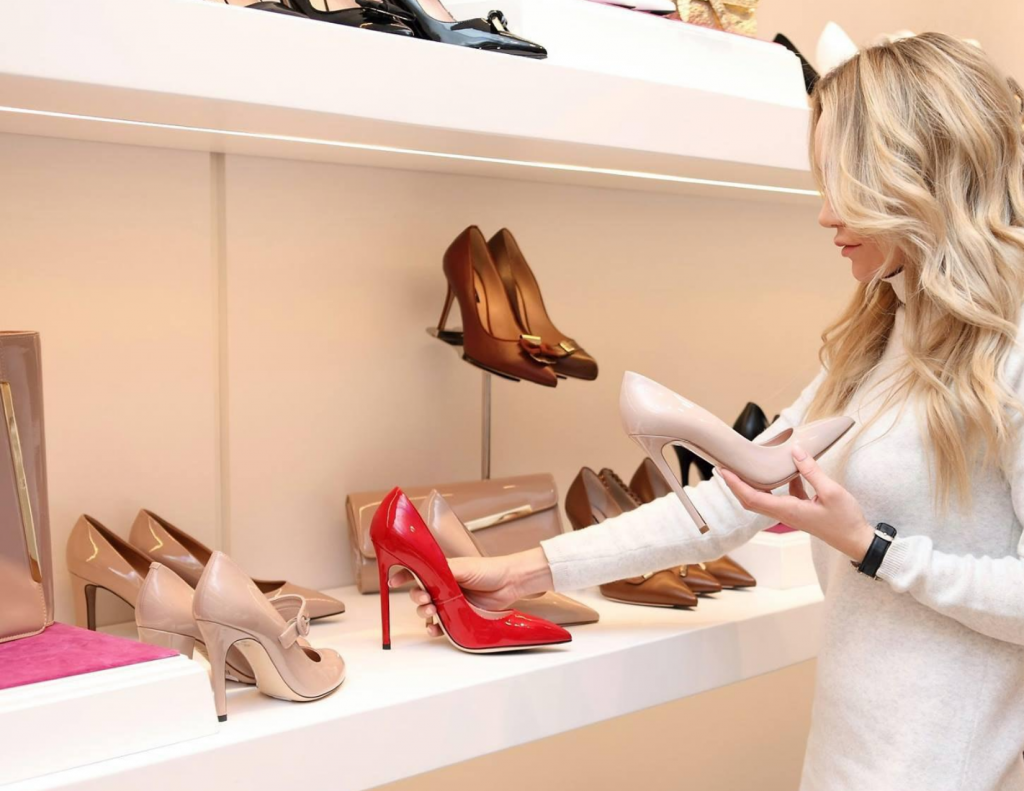 When it comes to your shoes, you should apply the SOSC method, the same way you categorized and organized you clothing. Start by separating styles based on season, followed by occasion. With everyday styles group your shoes into the following categories:
Heels
Loafers & Oxfords
Flats
Boots (by shaft height)
Sandals
Sneakers
*You learn more about organization techniques and tools later in this section.
Scarves are one of the most underrated accessories. They can be styled in so many ways, as well as serve more purposes than simply being used as a neck accessory. For this reason your scarves should be prominently displayed in your closet. You can use hangers to group and hang scarves for easy access, or you can fold them to be easily visible in a drawer or on a shelf.
No matter how you decide to store your scarves, make sure they are always visible, so you can easily access and consider them when putting together an outfit.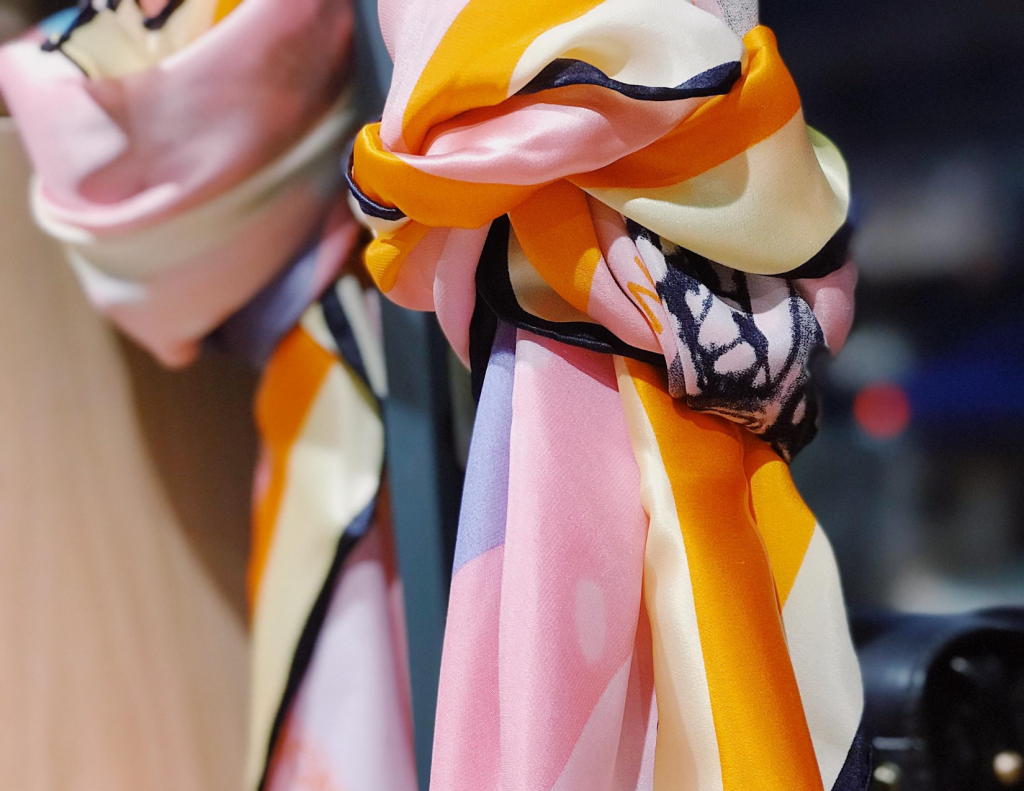 Whether you wear fine jewelry, or you enjoy costume/fashion jewelry, you need a proper storage and organization system. If well cared for, even the most inexpensive pieces can last decades. You should never throw your jewelry in a drawer. Instead it should be hung, displayed, or properly boxed to extend its life and keep it safe. 
Consider using a jewelry organizer and displays in your closet space, so you can see all options. This will also make it easy to make decisions about what to add as a final touch to your outfit. 
Hats can be tricky because they often take up a lot of space. Space permitting, find a way to display your hats for easy access. The best way to display your hats is by using an empty surface, to hang them flat against the wall.
If you simply don't have the space, take time to snap a picture of each hat you own. Hang or display the photos in an easy-to-view location of your closet, so you don't forget about the styles that are being stored out of sight.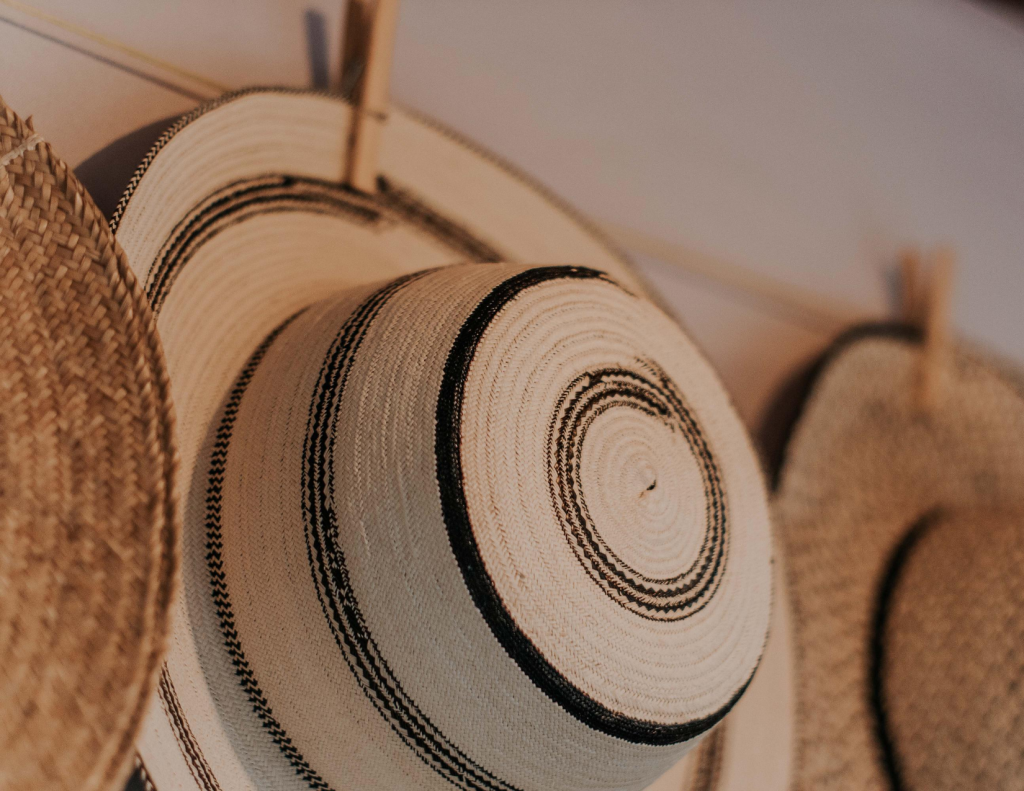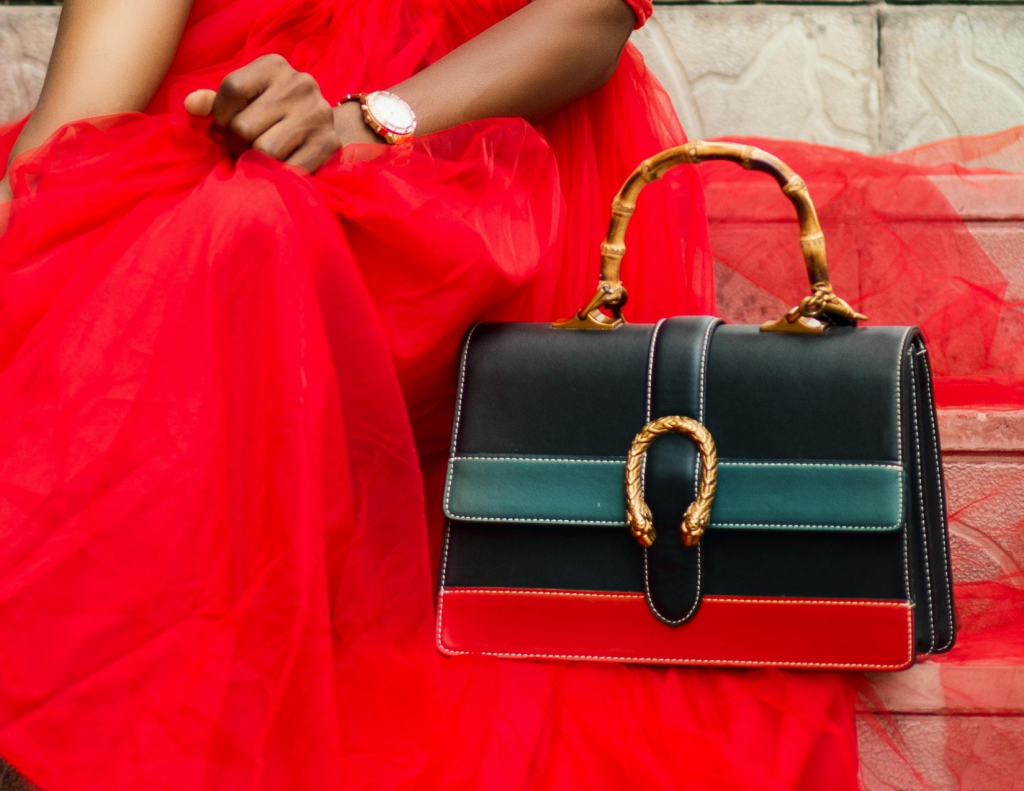 It can be fun to display your purses and handbags, particularly if you've invested in these items. However, when it comes to handbags, it's important to be sure they are being properly stored and cared for, so they don't collect dust, lose their shape, or get damaged. Reserve shelf space where you can store your purses in dust bags. 
If you frequently change bags, like your hats, you might like to have photographs of each individual style on display. This way you can make an easy selection, without having to riffle through your entire collection. 
Knowing how to categorize and arrange your clothing, shoes, and accessories will undoubtedly help you in the selecting of outfits going forward. However over the years, I have also compiled a list of helpful tools that will improve the overall look of your closet, as well as help you to maximize your space. Take a look at the following Refined-recommended products that will take your closet to the next level: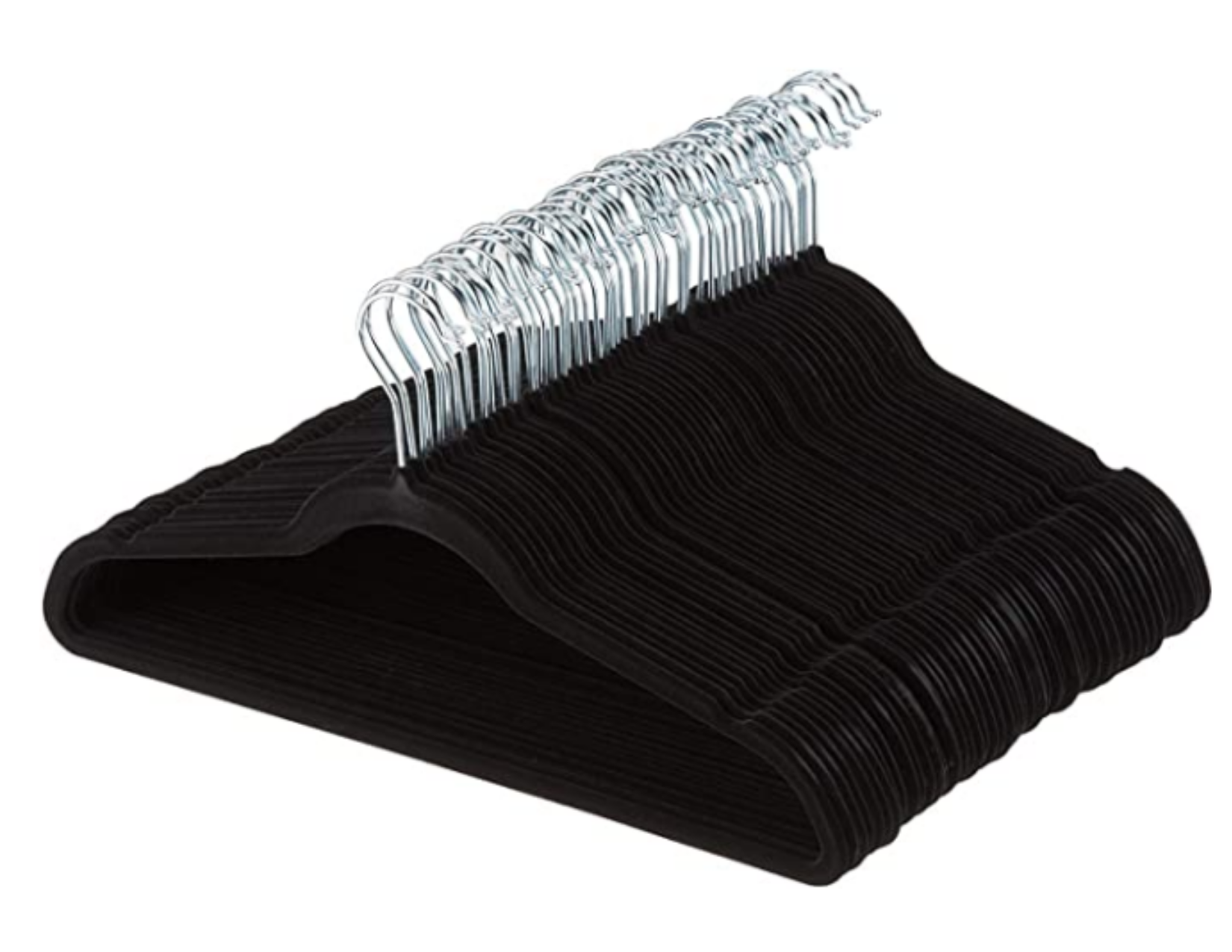 This is Refined's number one closet essential. Velvet hangers are much better for your clothes than wire or plastic hangers. They are non-slip, prevent your garments from getting stretched in the shoulder, and are even safe for hanging sweaters. This style will also maximize space in your closet, using half the space of plastic hangers.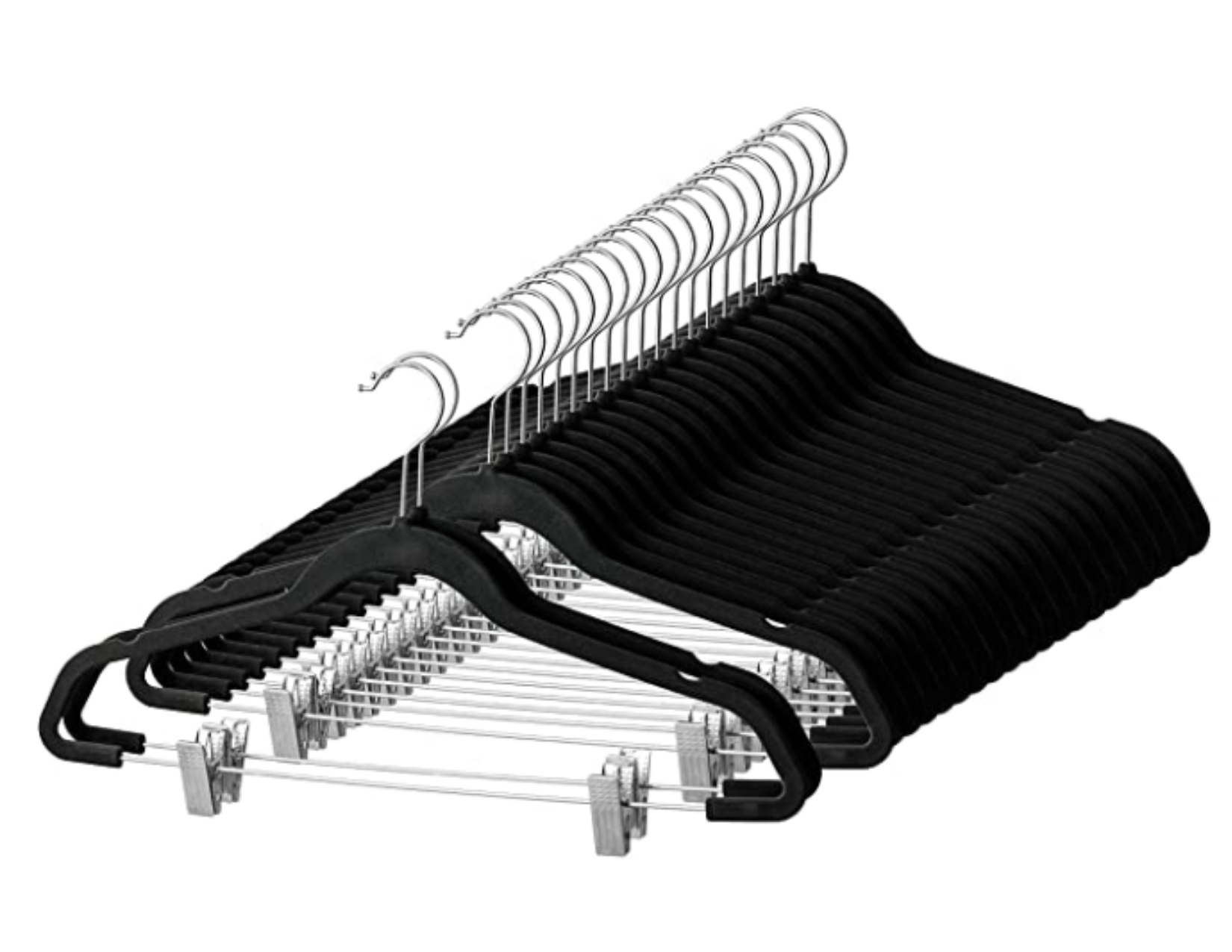 For an effective way to hang skirts, these hangers are a favorite. They have a firm clip, and can hold multiple skirts. Because they are velvet, you can add a blouse or jacket to put together whole looks; perfect for traveling. These are also a great option for hanging trousers or jeans.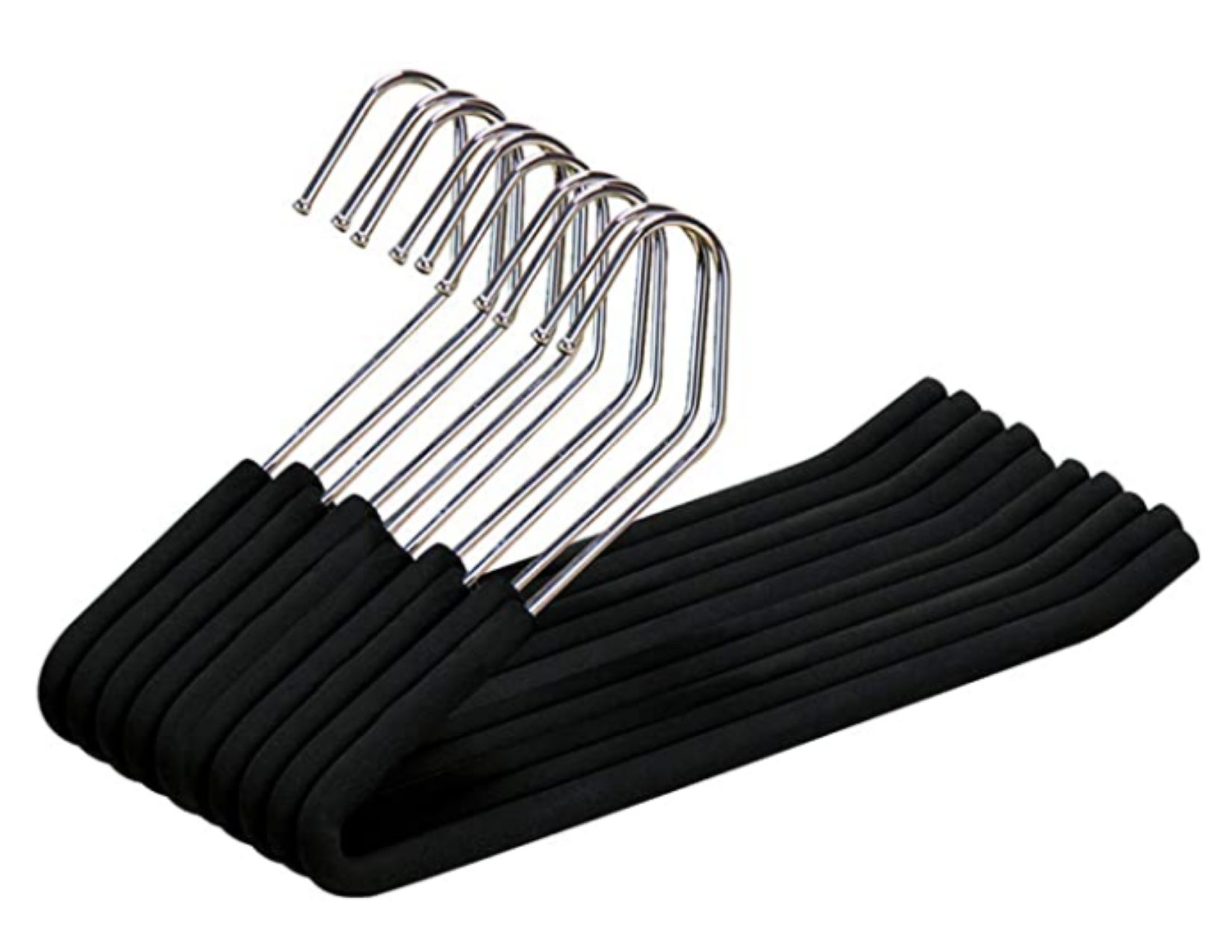 These trouser hangers are a great way to reduce the amount of space your slacks and jeans take up (length-wise) in your closet. The shape, also prevents creasing. They are non-slip, so your pants will stay in place. Plus they are open so you can easily pull pants on and off. A great space saver for those who choose to hang their jeans.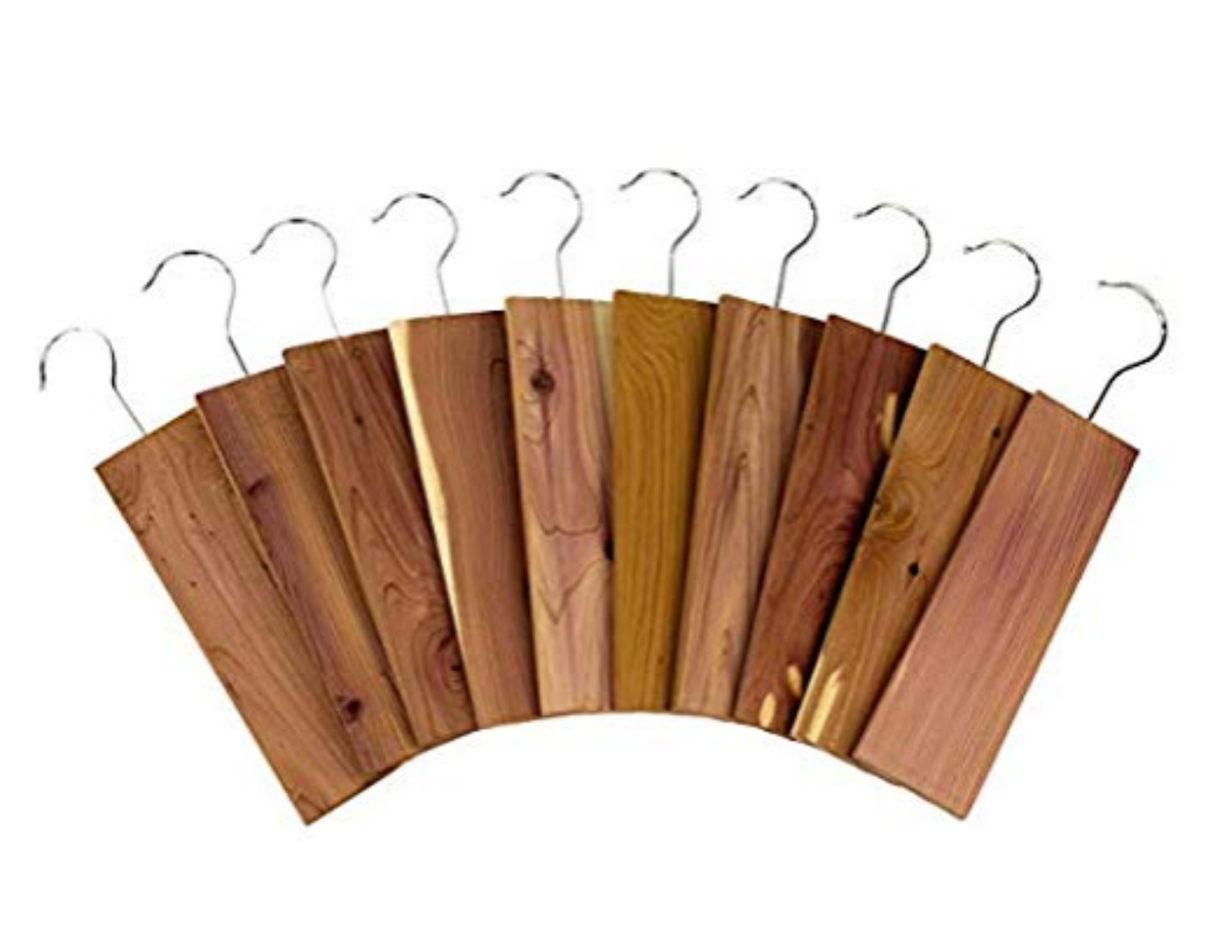 Cedar blocks are absolutely essential for keeping your sweaters and knit items free of moths. Particularly when these items are out of season. Cedar absorbs moisture in the air, protecting your garments from mold and mildew. It also keeps your clothes smelling fresh.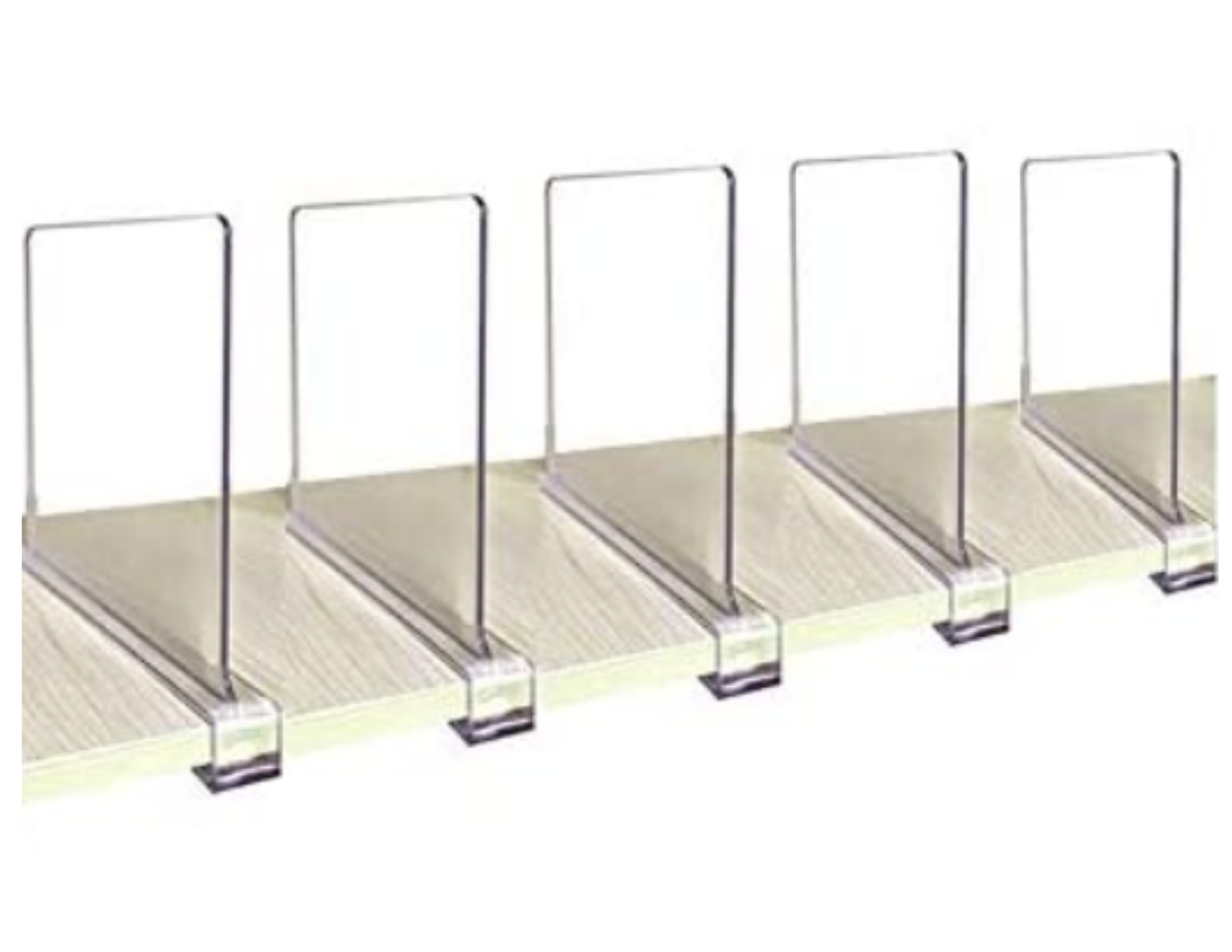 These shelf dividers are a great way to separate individual stacks of clothing that would otherwise be prone to toppling over. Use between stacks of sweaters or jeans. You can also use these to create individual storage compartments for your purses and handbags.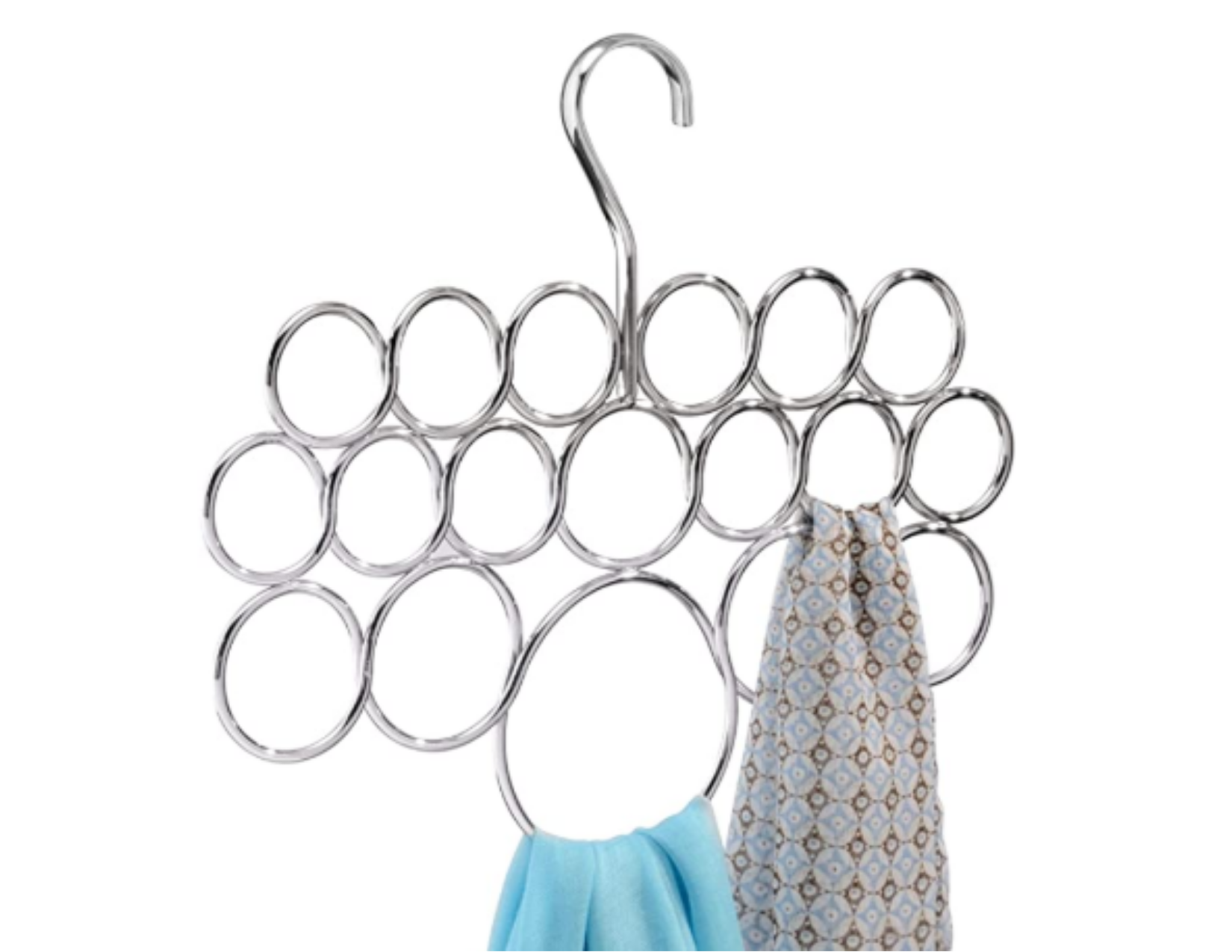 If you prefer to hang your scarves, then this is my favorite way to make them all easily visible and accessible. This product uses minimal space, and keeps all your scarves orderly. With varying size rings, there is a spot for any size or shape style of scarf.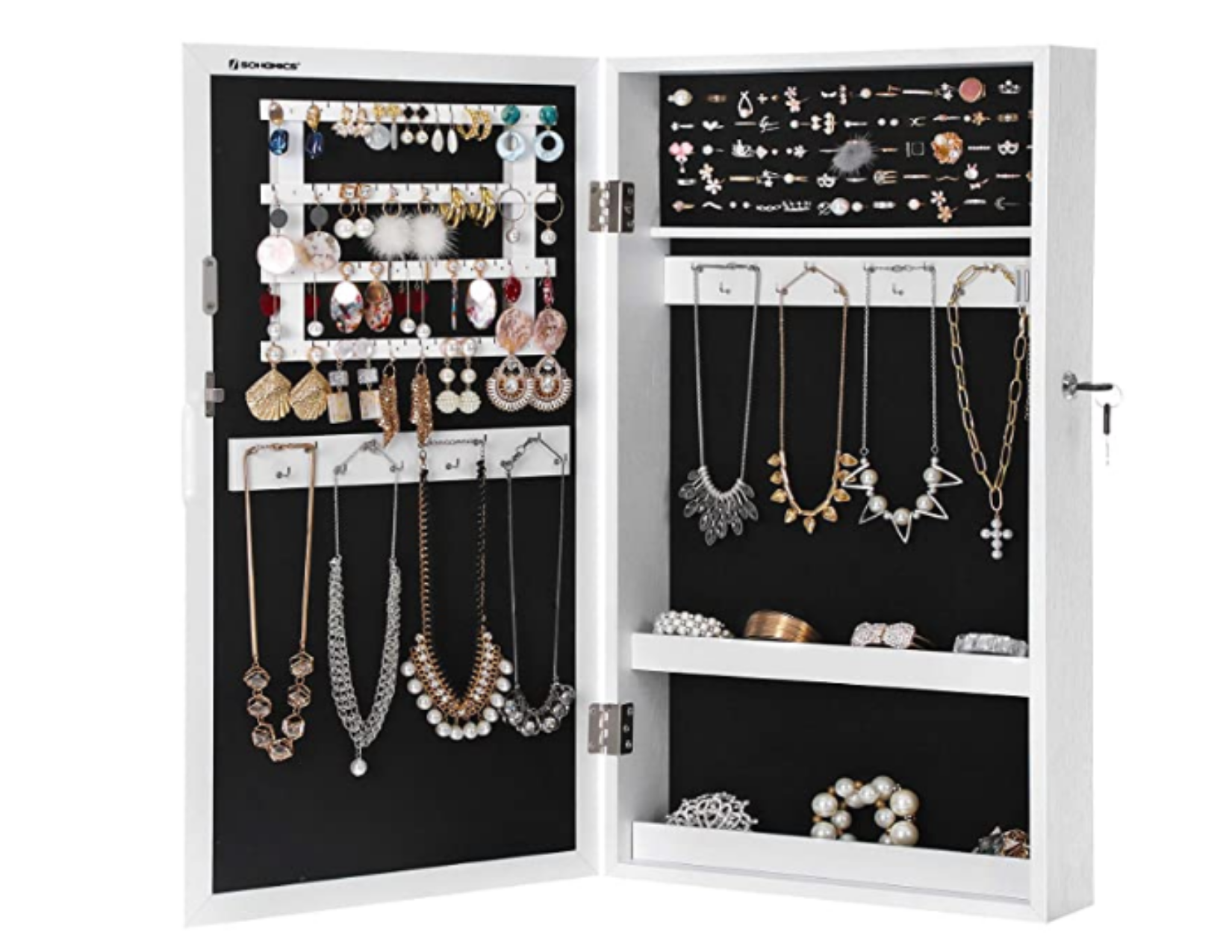 The perfect way to keep all your jewelry in one, easily-accessible place, this jewelry armoire is one of my favorite products. There is a space for everything. Plus it locks, for one extra level of security. It hangs on the wall, and uses minimal space. With a mirror front, this piece gives you everything you need in jewelry storage.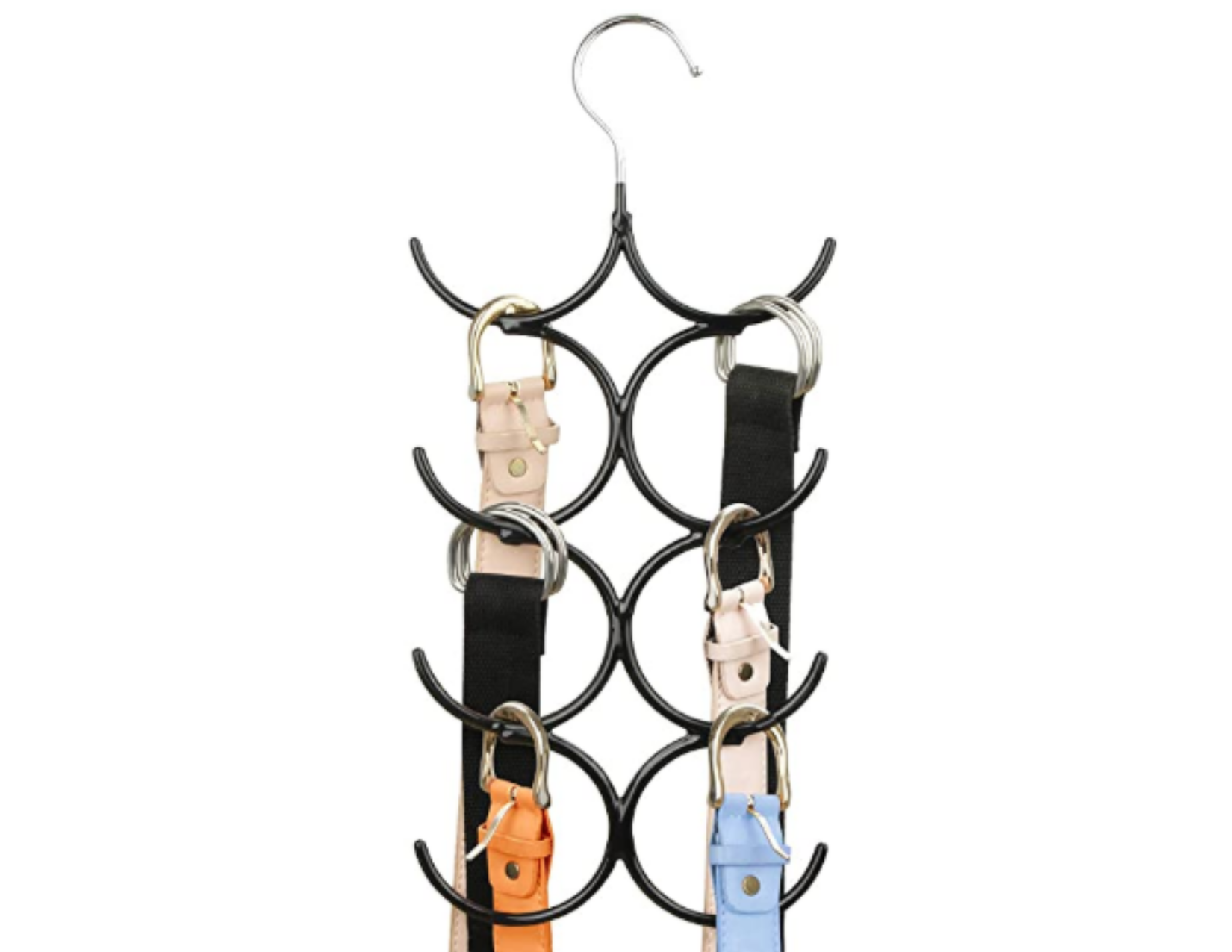 When it comes to belts, you really just want easy visibility and easy accessibility. While you can always roll your belts and store them in a drawer, these hooks make it easy to grab a single belt, without fumbling through all of your options.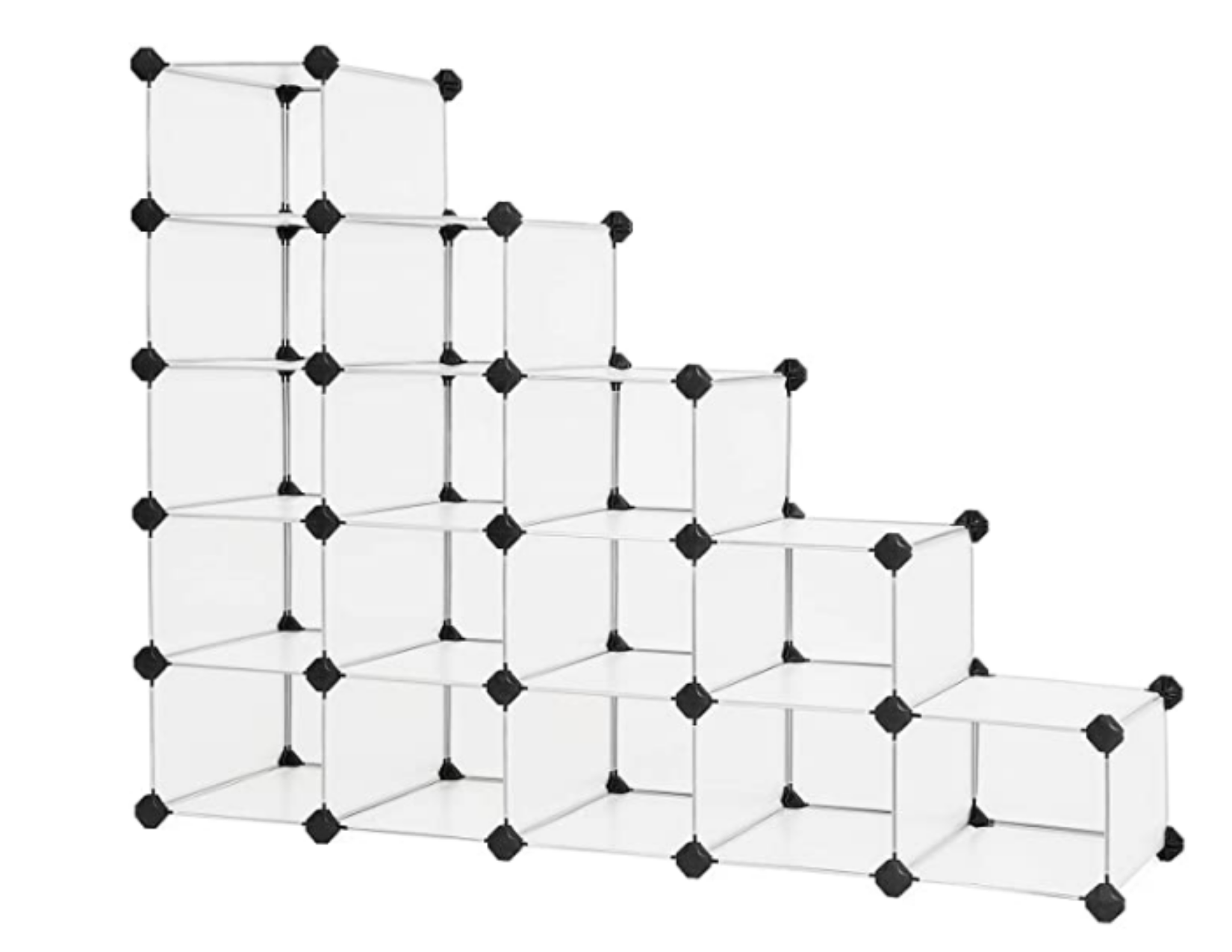 With shoes Refined recommends keeping the box they came with. This allows your shoes to be easily stackable, and by facing the label out they are easily identifiable. For shoes with no box, I suggest these shoe organizers. They can be reconfigured and allow for easy visibility.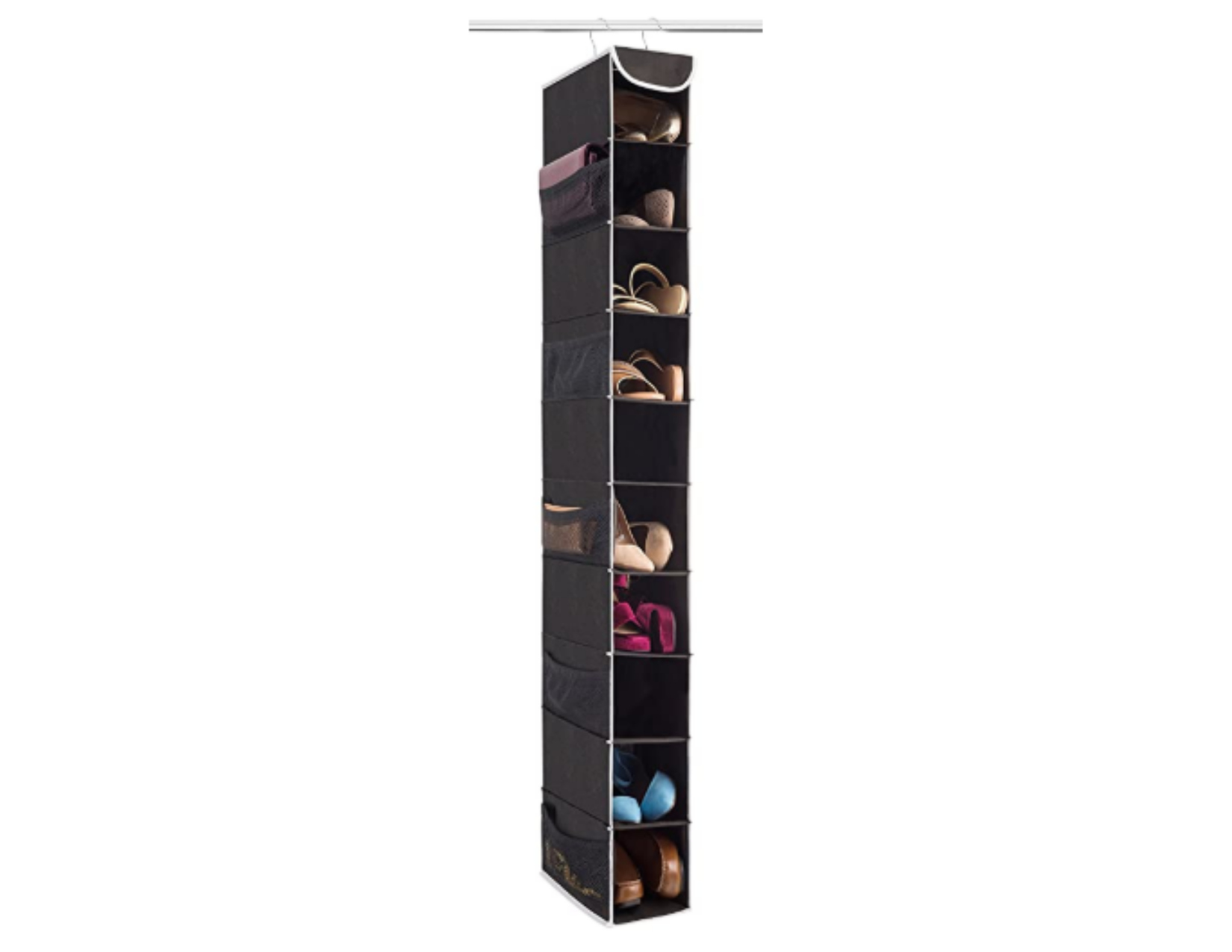 For sneakers and sandals, This hanging shoe rack is an excellent option. It enables you to keep your floor free of clutter, and store multiple pairs of shoes in a minimal space. The individual compartments are also great for storing small handbags as well as other closet essentials.
How you care for your clothes can make or break an outfit. Having the below items on hand can help you quickly tend to your beloved items that need a little TLC.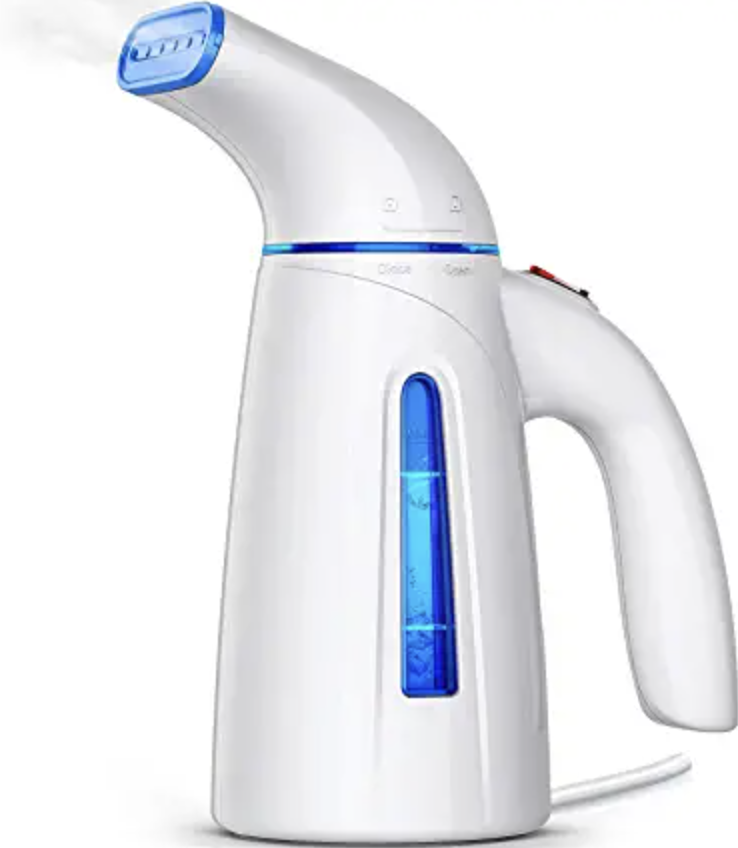 If you hate to iron, we highly recommend investing in a steamer. They come in all shapes and sizes, from standing units to travel size. A quick steam to eliminate wrinkles in a dress or blouse can take your look from sloppy to polished in seconds.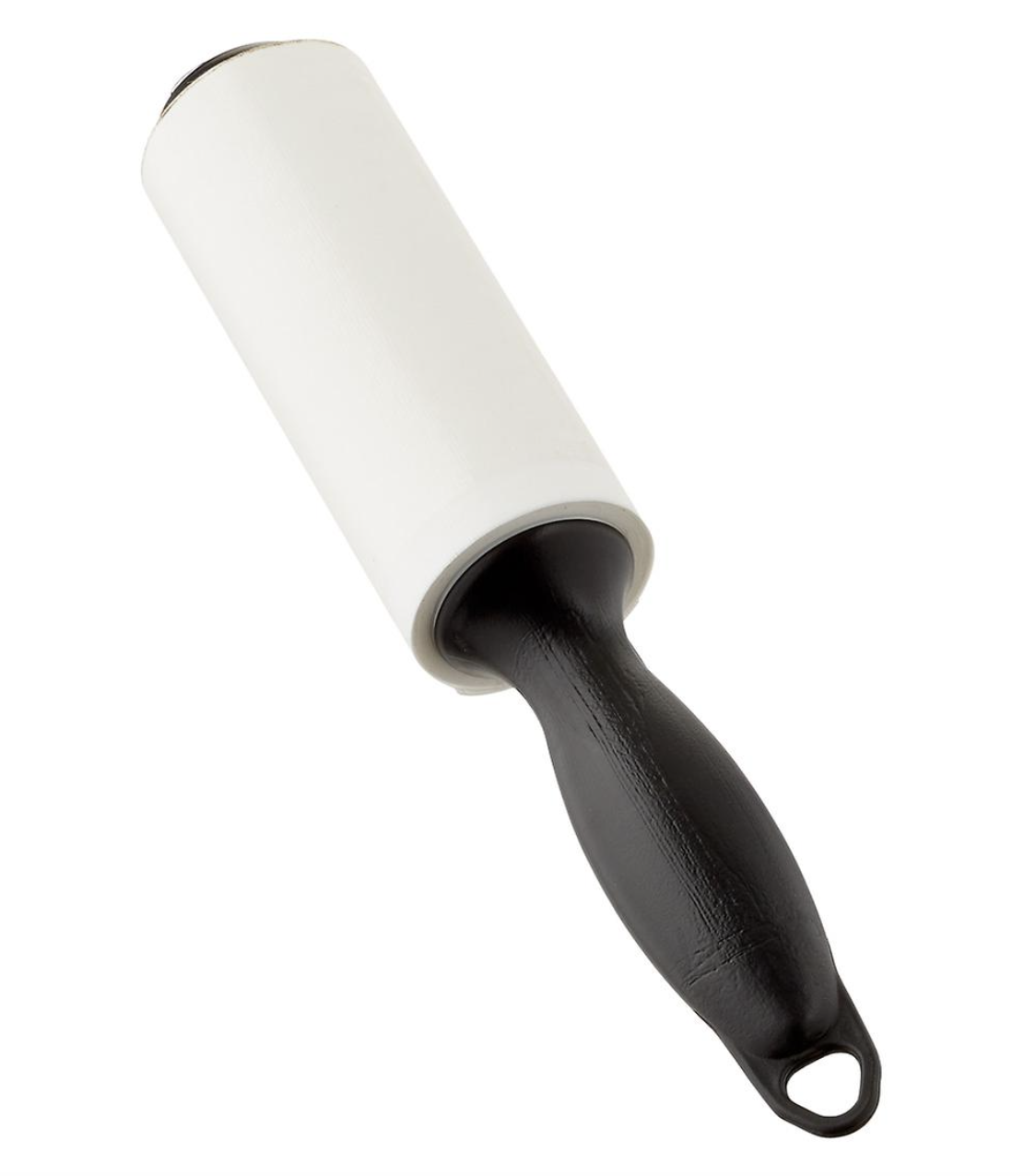 If you own any pets you likely struggle with animal hair. A quick and inexpensive way to take care of that is with a lint roller. Pro tip - buy a couple and keep an extra in your car.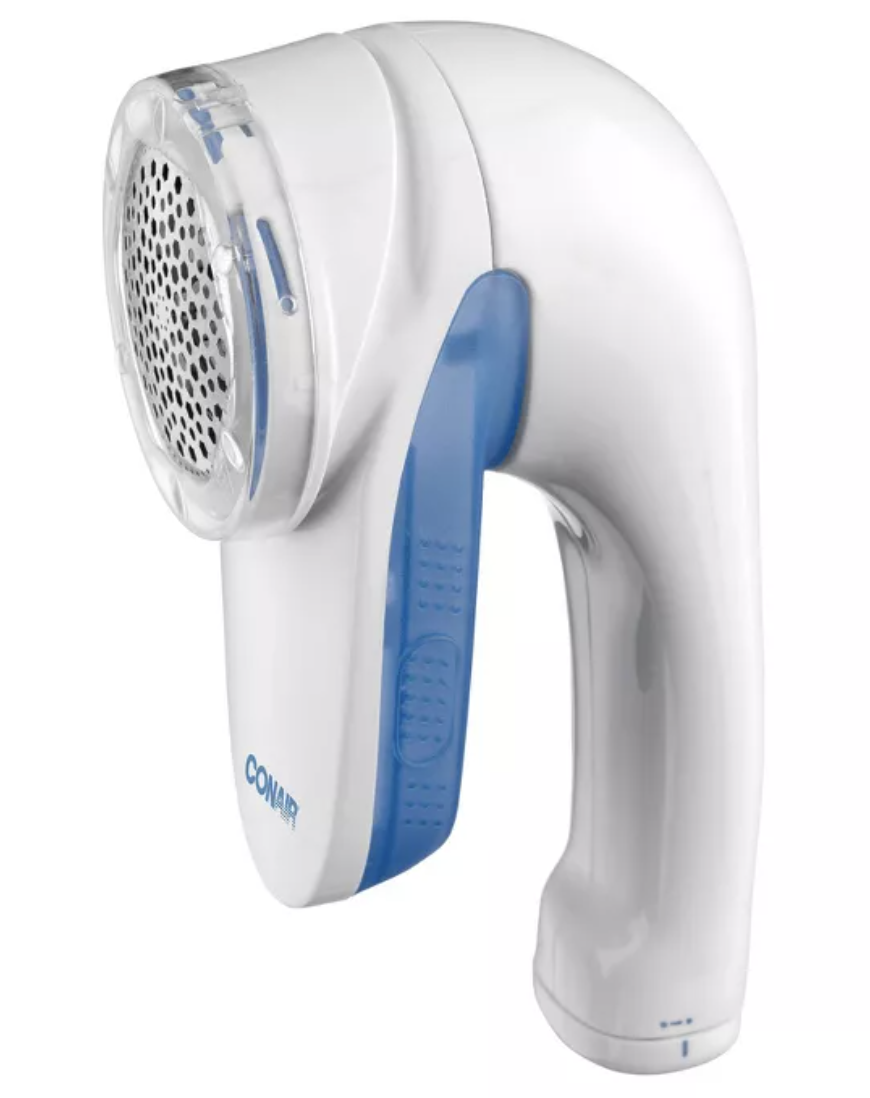 Ever have a beloved sweater start to pill on you? A fabric shaver or defuzzer can quickly remove those pesky balls of fabric. Within just a few minutes you'll find that your favorite sweaters can look like new.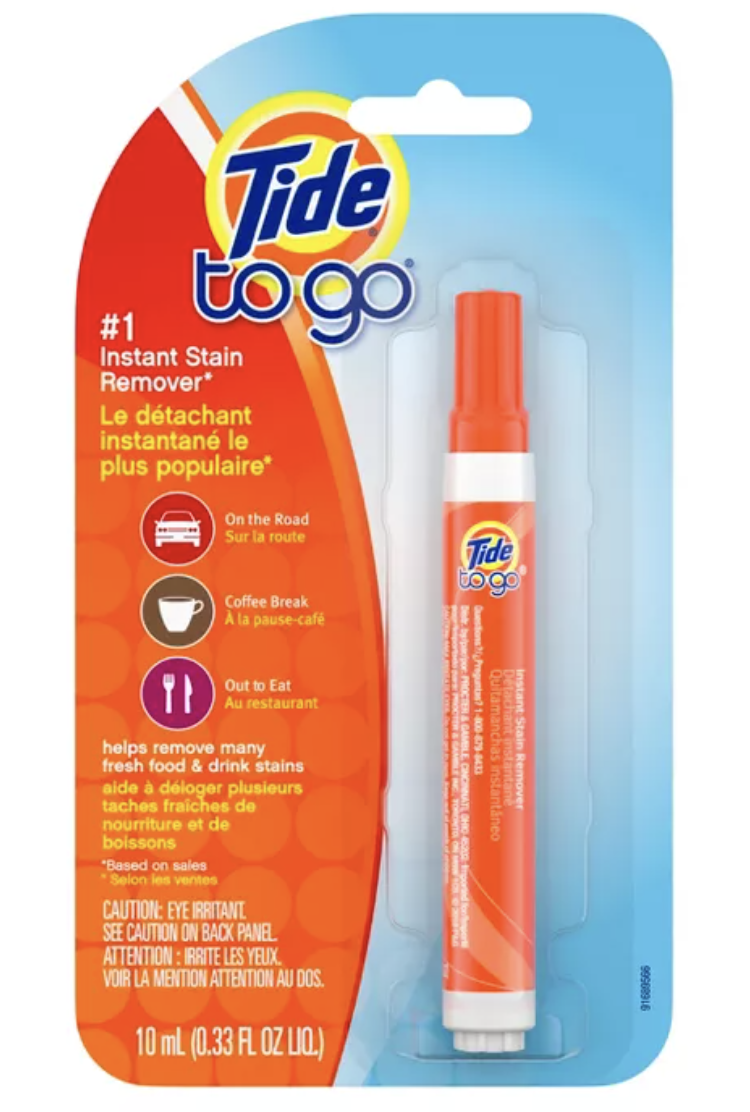 If you are prone to getting stains, treat them in an instant by carrying a stain pen or wipes with you. These little guys are perfect to throw in your purse or suitcase so you can travel worry free.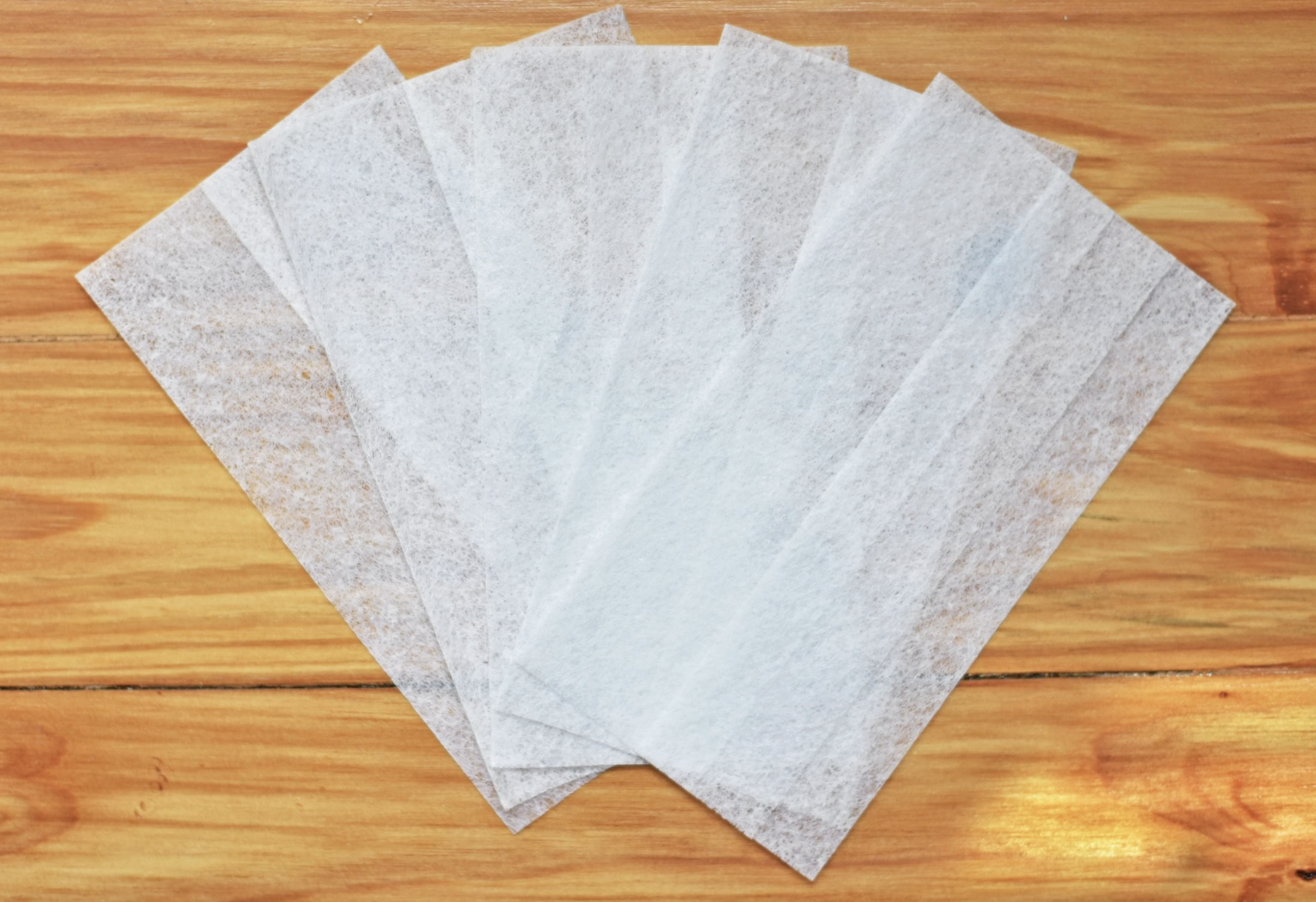 This one might sound strange, but hear us out... dryer sheets work in a pinch for 2 popular styling issues. Shoes squeaking? Rub a dryer sheet on the bottom of your rubber soles. Static cling? Quickly rub a dryer sheet on your skin or tights. Bonus tip - place them in your drawers or shoes to keep your items smelling fresh.
Congratulations! You've made it through the hardest part of the Style Success Program. Decluttering and organizing your closet is a lot of work. But now that you've done it, your closet is like a fresh slate, full of possibilities. Having a rigid organization system in place will make it easy to keep your space nice and orderly going forward. The SOSC system will be helpful as you learn about building outfits in segment three. Let's go!