***This site contains affiliate links to products. Refined may receive a commission for purchases made through these links.

For all the men out there who struggle when it comes to shoe shopping, never fear! I've picked out all the shoes you need to complete any outfit you can imagine. You really only need five pairs of shoes. Don't get me wrong, it's fun to have lots of options. But if you're looking to put together a simple capsule wardrobe, or you're more of a minimalist, check out this list for the top five pairs of shoes that every man needs.
A Cognac Dress Shoe
Cognac is a timeless alternative to the classic brown shoe. It adds a bit of a pop, works in most color schemes, and demonstrates a more elevated sense of style. You can make a cognac pair of shoes work with any color suit or dress slacks, aside from black. Just make sure your belt is also cognac and you can't go wrong!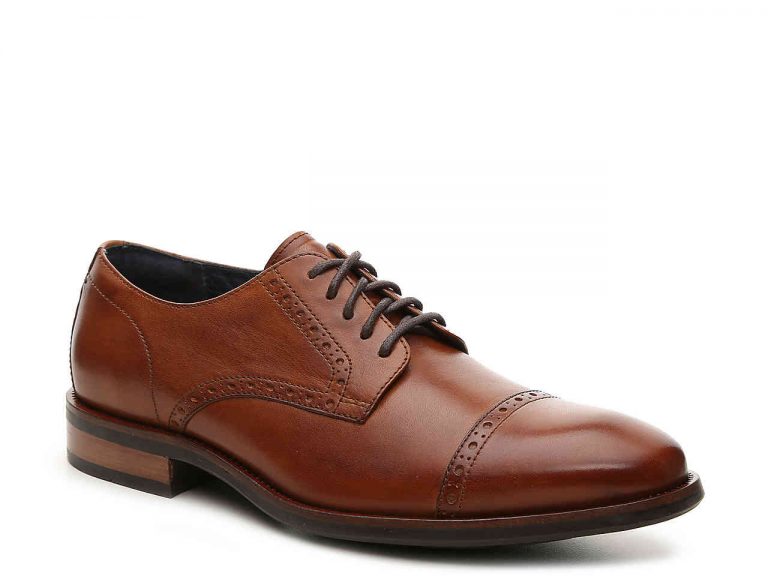 The Classic Black Oxford
A classic black dress shoe is an absolute staple. You cannot NOT have a pair of black leather oxfords. If you're a minimalist, or looking to keep a low shoe count, I recommend a more simple style.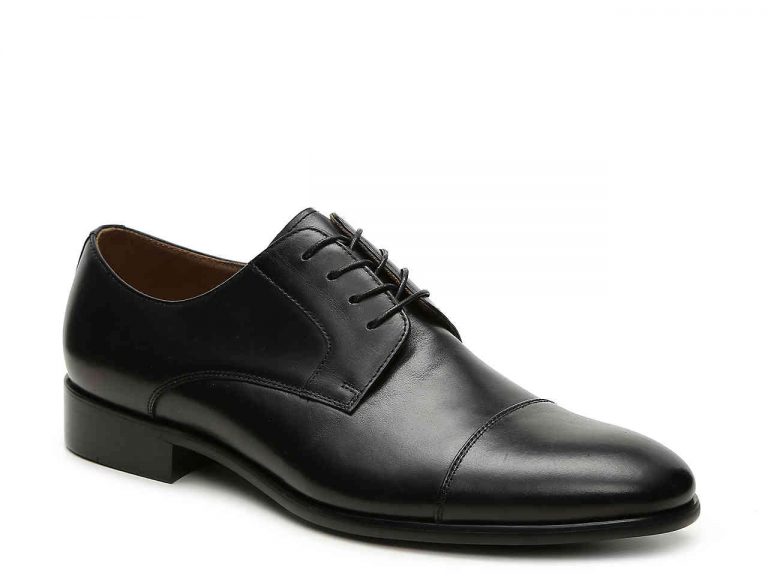 The Loafer
A comfortable, flexible, leather loafer is a great way to make a casual outfit appear more elevated and put-together. Many loafers can also be worn with shorts, as a warm-weather option. You can also sub a loafer for an oxford if your attire is more business casual. I recommend colors like olive, navy, or gray.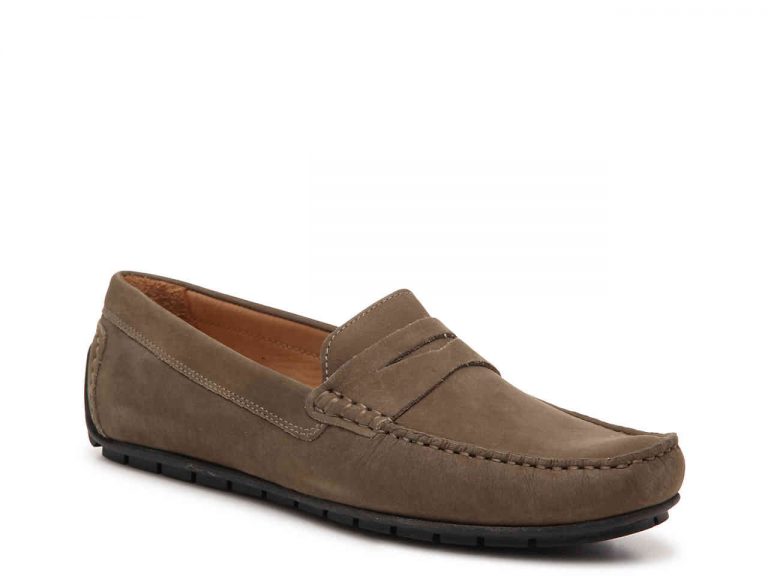 A Basic Leather Boot
Having a nice, versatile pair of boots to wear with jeans or more casual attire is essential. I recommend selecting either a low laceless boot, or a chukka style. Opt for black, gray, or tan colors to ensure optimum versatility. Comfort is important, because this is going to be an everyday shoe.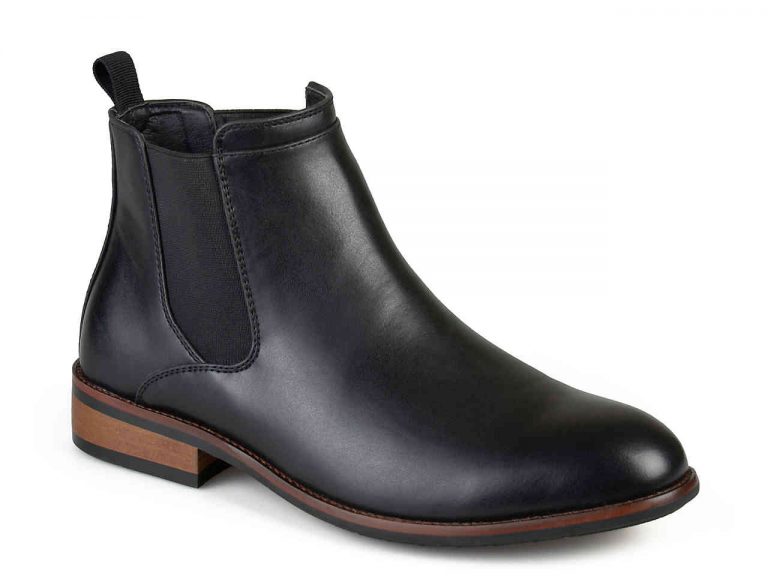 Landon Boot – Available in Black, Tan, Navy, Gray, and Dark Brown – $70
Simple White Sneaker
Every man should have at least one pair of (what people are calling these days) "dress sneakers" meaning sneakers that you don't wear for athletic purposes. I'm a fan of a simple white leather sneaker. This is a style that will work with almost any outfit, including a pair of slim-fit dress slacks. Can also be paired with cuffed jeans, shorts, or almost any look that isn't a suit.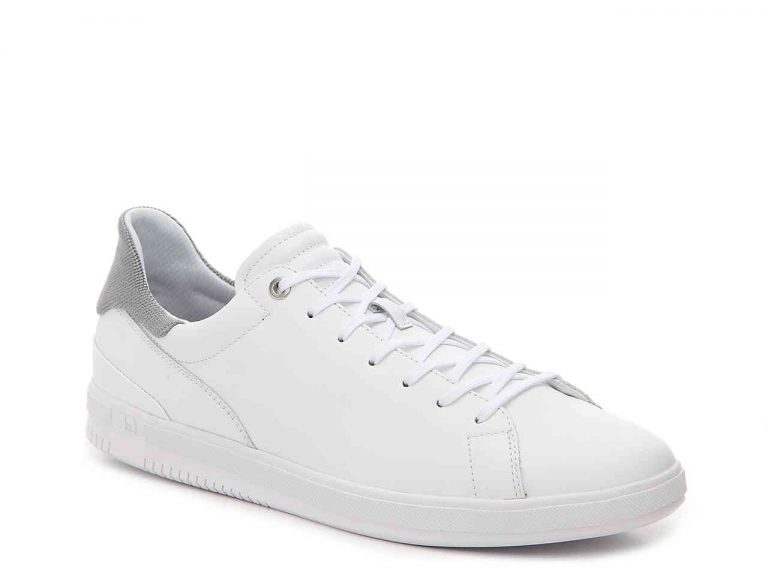 Additional Shoe Tips:
1.) My biggest shoe tip is to always make sure your footwear matches your belt. If you buy gray loafers, make sure you have a gray belt to match. While this is not necessarily true of the white sneakers, you do want to be sure that the belt you're wearing matches your shoes on the casual-to-formal scale. For example, when wearing sneakers you might opt for a woven belt, over a leather one.
2.) Don't cheap out! At least not on these five pairs. These styles will likely be your most-worn pairs of shoes, so make sure they are high-quality, comfortable, and easy to clean. The styles on this list are timeless, and biting the bullet to get high-quality styles will mean more years between this purchase and the next.
3.) Piggybacking on tip two: take good care of your footwear. Use a shoe tree, or shaper, inside your leather footwear. Polish, buff, and shine your shoes regularly. Waterproof, and protect your shoes, and remove spots and stains as quickly as possible. Purchase cotton shoe bags for travel. All these things will extend the life of your shoes